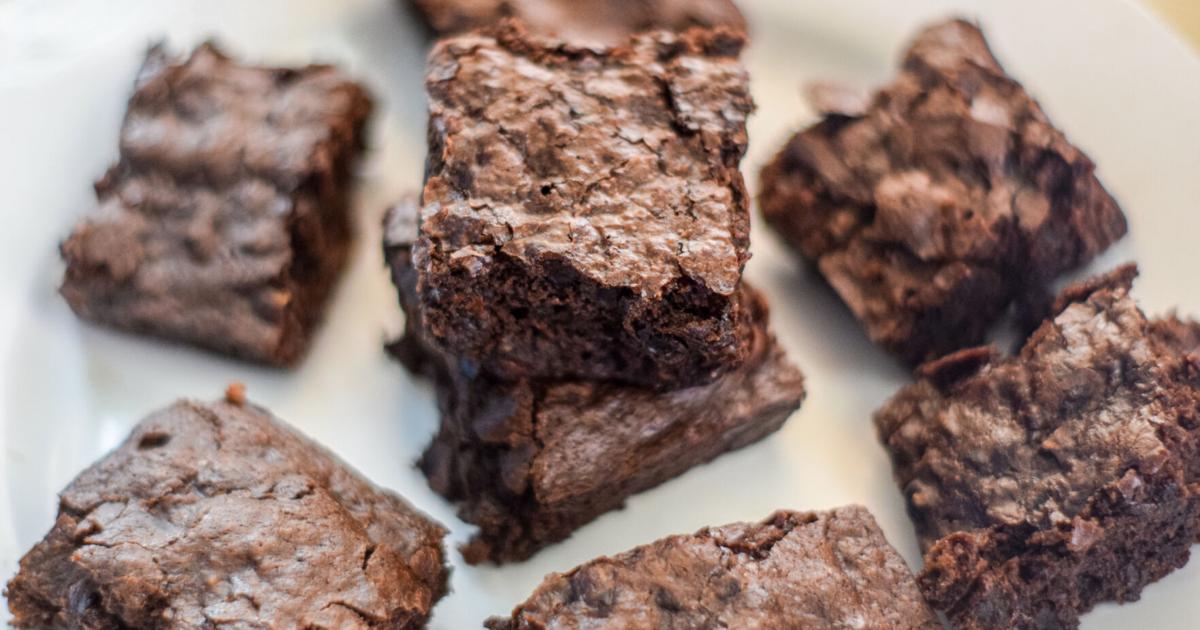 Zucchini Brownies | | lancasterfarming.com
Ingredients
1/2 cup butter, softened
3/4 cup brown sugar (or substitute with an equal amount of white sugar)
1 large egg, at room temperature
1/4 cup plain yogurt (or vanilla yogurt)
1 teaspoon vanilla extract
1-1/4 cup flour
2 tablespoons baking cocoa (natural cocoa preferred over Dutch cocoa)
1/2 teaspoon baking soda
Pinch of salt
1 cup grated zucchini
directions
Preheat oven to 350 F. Beat butter and sugar together, until light and fluffy. Add the egg, beating well. Mix yogurt and vanilla extract.
In another bowl, combine flour, cocoa, baking soda and salt; gradually add to creamed mixture. Add the grated zucchini.
Pour the mixed batter into a buttered 8-inch baking dish. Bake until toothpick inserted in center comes clean, about 25 to 30 minutes.
For the icing:
2/3 cup semi-sweet chocolate chips (can substitute an equal amount of dark chocolate chips)
1/2 cup creamy peanut butter
Melt the chocolate chips and peanut butter together (either in the microwave or in a small saucepan over low heat). Spread over warm brownies. Cool on a wire rack.
Note: This recipe can be doubled and baked in a buttered 9×13-inch pan, 5-10 minutes longer.
Recipe by Cheryl Pinkerton, Leonardtown, Maryland