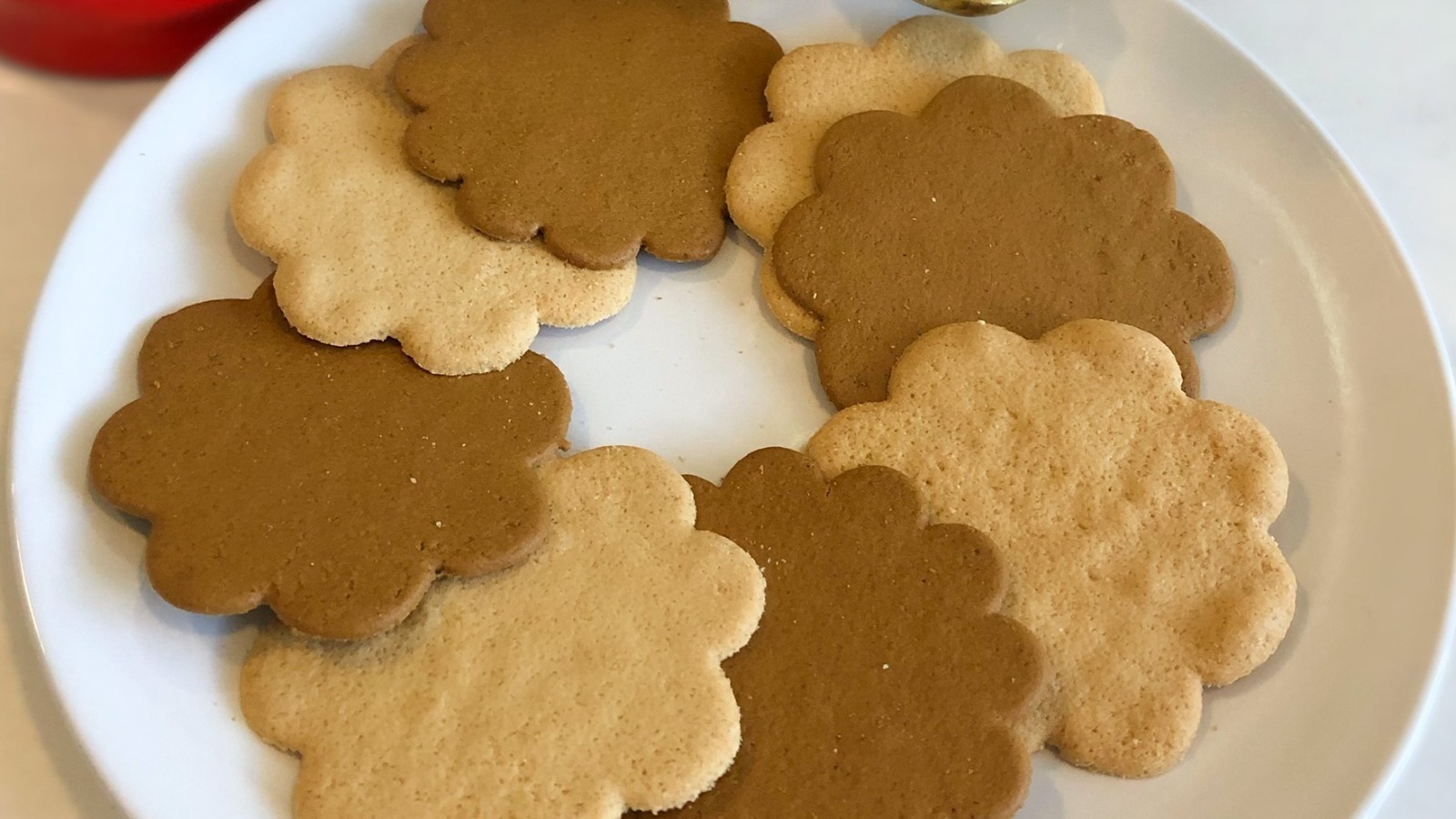 What are Moravian cookies?
The sweet tradition began in North Carolina's fifth-largest city during the Roaring Twenties. Wilkerson Moravian Bakery in Winston-Salem (known simply as Salem back then) has been baking batches of its aromatic, spicy, and legendary desserts for generations. In 1925, a man named Dewey Guy Wilkerson started a bakery with his father-in-law and brothers-in-law. Then, in 1930, he built his business, and the Wilkerson family continues to carry on the family legacy today as Wilkerson Moravian Bakery. The savvy entrepreneur paid close attention to which products sold best and found that the finer he made his specialty cookies, the more his customers loved them. The recipe for Moravian cookies has not changed much over the years and they have become a symbol of pride and love, especially during holidays.
In 2019, ABC11 reported that House Bill 394, which committed Moravian cookies to be established as the official cookie of the Tar Heel State, was introduced. As the bill said, "It is appropriate to recognize the positive impact the Moravians have had on the culture of the state by adopting the Moravian cookie as the official cookie of the state of North Carolina." The result? The crispy ginger-clove infused cookie has been adopted as North Carolina's sweetest emblem, according to Our State. And it was all made possible by a group of fourth-grade students from Brooks Global Studies Extended-Year Magnet School and their social studies teacher, John Phillips.