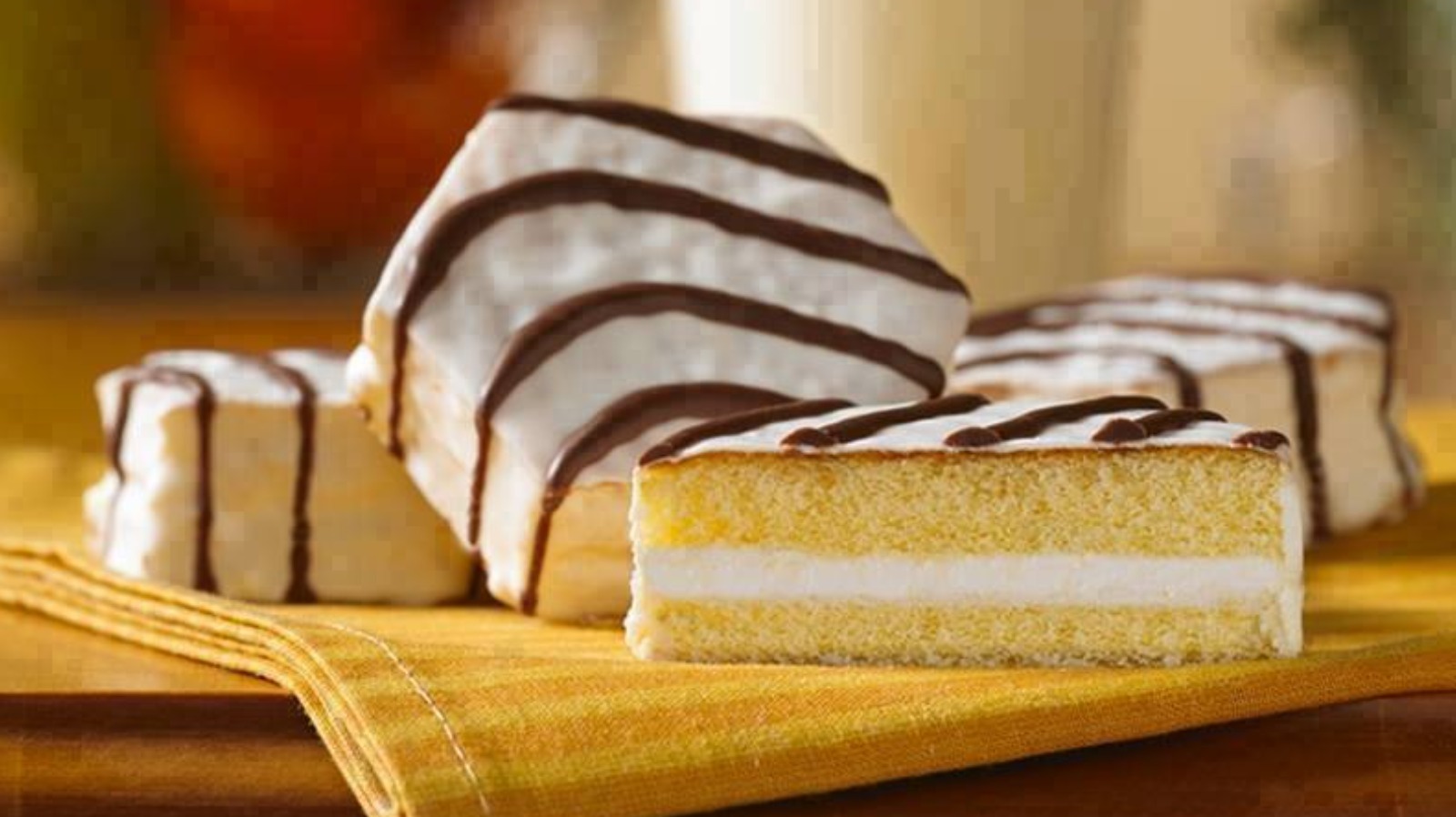 TikTok is split over a little Debbie Cake-making hack
On April 1, TikTok user @wildflourmama uploaded a video showing how to bake a trick cake using a Little Debbie product – and no, it didn't necessarily seem like an April Fool's joke. She layered three zebra cakes on top of each other before adding white frosting all over the outside, followed by a drizzle of chocolate ganache and sprinkles to garnish. Some viewers were amazed at how gourmet the cake looked, despite using such basic ingredients. "Honestly, for a show cake, a genius," user Sami Shelton said, while another said, "My husband is a distributor for Little Debbie's. Thanks for the publicity." Another pointed out that the miniature layer cake would be ideal for a single-serving birthday present.
Other reviewers, however, weren't as impressed – mainly due to their belief that Little Debbie candy tasted "artificial" and that the creation would "rip off" anyone who thought they were eating a homemade cake. "When they take the 1st bite and it gets stuck on the roof of their mouth they'll know lol," Alicia Ann said. Another user said he would be "so mad" if someone gave him this cake. Obviously, your perspective just depends on your nostalgia for Little Debbie.