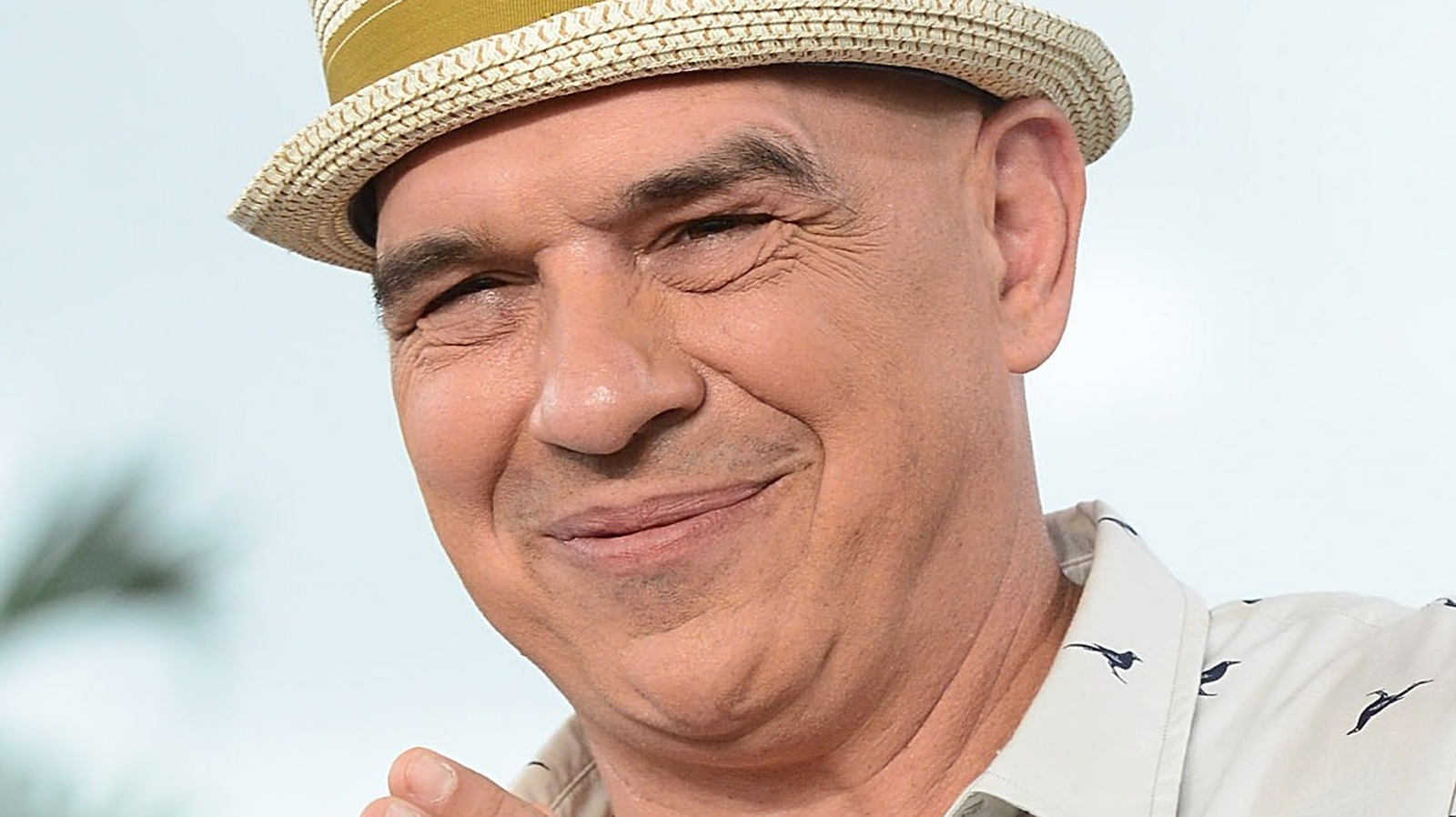 This time Alex Guarnaschelli dissed Michael Symon's coconut cake roll
With a culinary career that spans over 20 years, we have no doubt Michael Symon's Lemon Coconut Cake Roll would taste great whether topped with icing or powdered sugar. However, if Alex Guarnaschelli has a say, powdered sugar wouldn't even be in the running. The Iron Chef didn't hide anything in the comments section of Symon's recent report instagram post showing the sweet treat, leaving a series of notes showing her unwavering support for frosting rather than powdered sugar as a topping for her friend's savory dessert.
"A frosted roll here would be the turchetta of the cake roll," she wrote in a comment, though not all of them looked so good. "Call 1972. They want their powdered sugar shaker back," she teased in a second comment, while in a third she said "POWDERED SUGAR IS FOR AMATEUR HOURS." In response, Symon attempted to argue that his preferred option "sings of confidence." However, for Guarnaschelli, it was a sign that "we clearly don't have a frosting recipe".
Symon actually knows a little something about making frosting, because his recipe for Frosted devil's cake asks for homemade chocolate frosting. As to whether he heeds Guarnaschelli's advice and develops a new frosting recipe for his Lemon Coconut Cake Roll, it seems only time will tell.