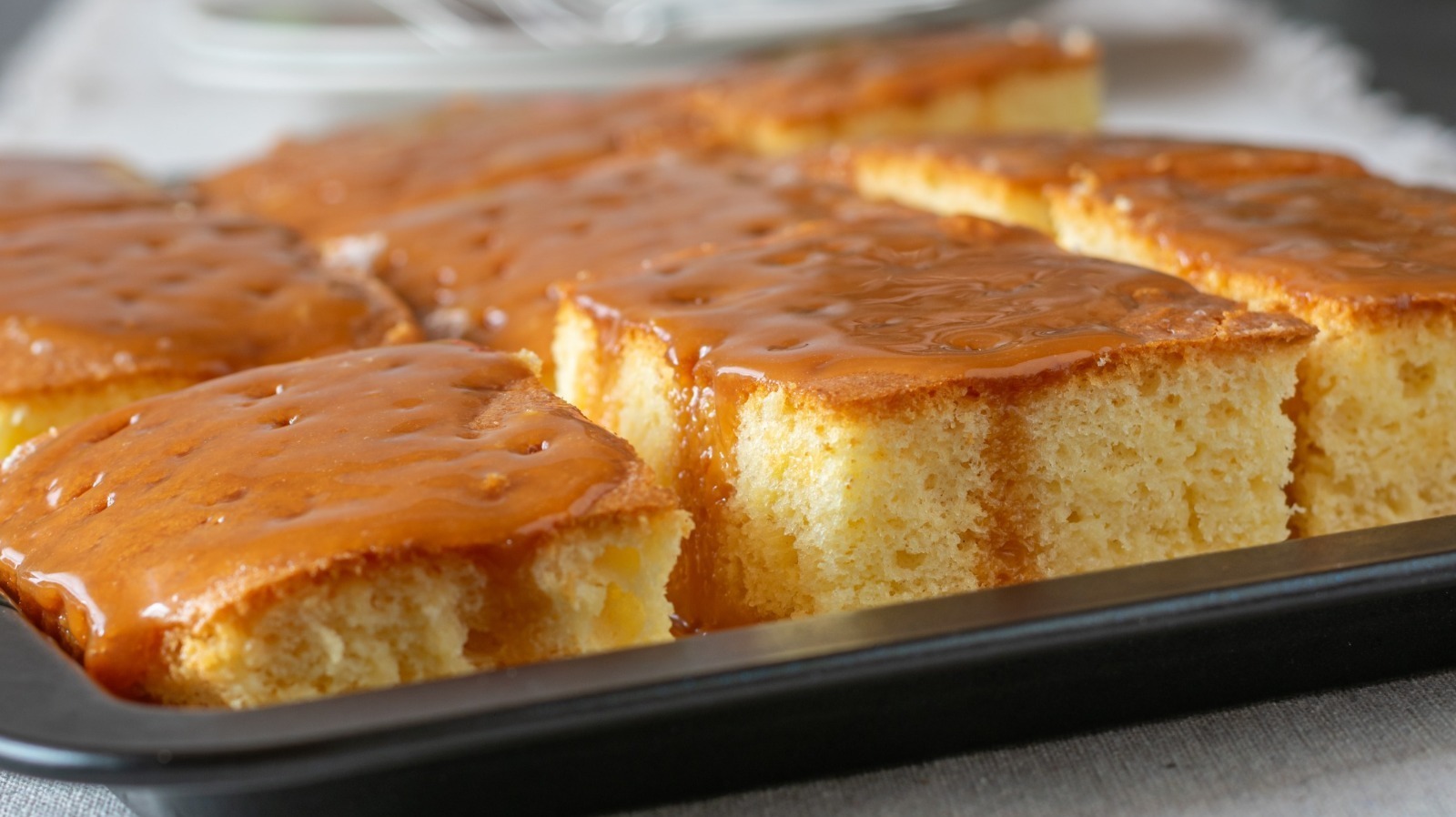 The quick change that will change the way you bake a yellow cake
Usually, yellow cake recipes start by creaming butter and sugar at room temperature until the mixture is "light and fluffy", for example. Epicurious. This process may take a few minutes as the mixture becomes airy and lighter in color. The remaining ingredients follow, ending with dry ingredients like flour. While these steps seem simple enough, poor mixing is often the reason your cake is dry, the post explains. Not creaming the butter and sugar enough could give you a dense cake, while overmixing the batter could make it dry.
To avoid these results, Epicurious' Genevieve Yam tried baker Rose Levy Beranbaum's "reverse creaming" technique, described in her cookbook, "The Cake Bible." Beranbaum starts by mixing all the dry ingredients together in a stand mixer, including the sugar. Diced pieces of room temperature butter are added, beaten until the mixture resembles sand. Wet ingredients are thrown in last, minimizing the time they interact with the flour. According to Beranbaum, the butter acts as a force field coating the flour, preventing a buildup of gluten and therefore a tough cake. The result is a tender, moist bake that's virtually impossible to spoil.
Many pros endorse this method, which first appeared in a cookbook by Betty Crocker but became mainstream thanks to Beranbaum, who was actually inspired to come up with the technique due to her love for texture. boxed cakes and how she wanted to make them better, says King Arthur cooking. Now it's the go-to way for many bakers to whip up a yellow cake and beyond.