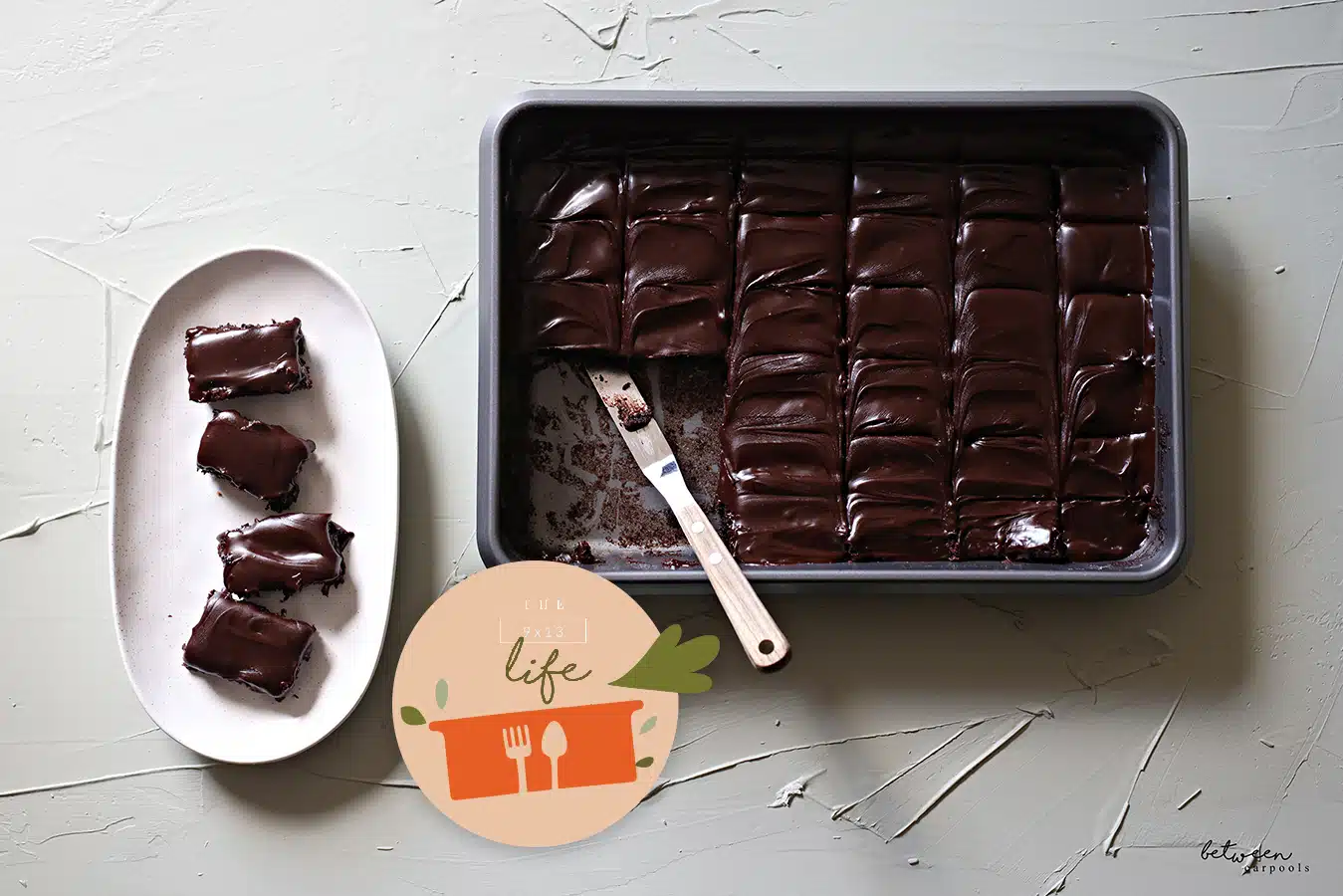 The 9×13 Life: Brownies For those who love everything Chocolate Mint
These gooey brownies are perfect with just the right amount of mint flavor!
It's become a comedic cliché that online recipes all start with a long story before moving on to the actual recipe. But for this recipe, there is a story that is definitely worth telling.
children of courage is an organization that provides adventure experiences for children and young adults with physical disabilities or chronic illnesses. Since 2013, I have had the honor of photographing these events as a volunteer. Over the years, I've been lucky enough to make new friends that I might never have met without that common bond.
One such friend was a young man named Chesky Rosenberg. About 2 years older than my eldest son, we first met when he was a young teenager who rode around in his motorized wheelchair like a free spirit. But over the years, I noticed a dignity in Chesky as he got older. He, along with his younger brother Mendy, proudly wore his Hasidish levush. When they were still able, they used motor scooters on Shabbat with a sign on the back proudly advertising their compatibility with Shabbat hilchos.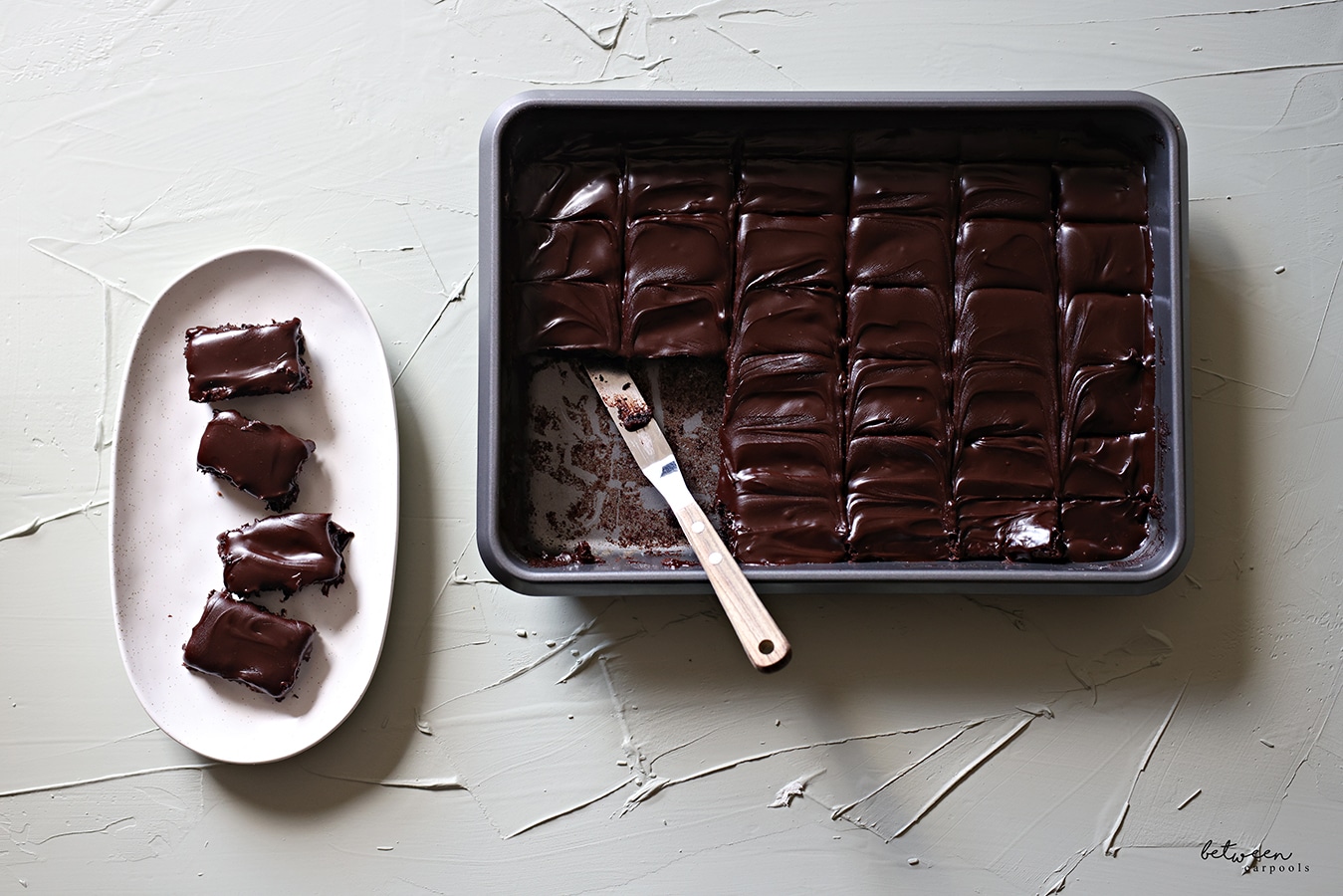 And Chesky always had a positive word for everyone. He liked to discuss his passion for computers. He was proud of his development of technology that adapts necessary medical and mobility equipment so that it can be used during Shabbat k'halacha. Chesky was very friendly in a respectful and appropriate manner. He never spoke of lashon hara and avoided calling me by my first name. He took time for his daily learning and my son enjoyed a "chavusah-shaft" with him on a KOC weekend. My husband and I spent quite a few Friday nights on these trips chatting with Chesky.
One thing Chesky always wanted was to put people up for Shabbos. He's invited our family so many times over the years, but we don't usually go on Shabbos. So we never went there. Chesky passed away on Hoshana Raba, and in the days that followed, among other things, I felt such regret that I never accepted that Shabbat invitation. I expressed that regret and Mendy, his brother, said the invitation was still open. So when the good Shabbat came around earlier this winter, we went to the Rosenbergs in Monsey for Shabbat.
Over the years, I had heard a lot about Mr. and Mrs. Rosenberg from their sons. The love and respect for their parents (and older sisters) was always evident in the way they spoke of them. But unfortunately, the first time I met the family was at Chesky A"H's shivah.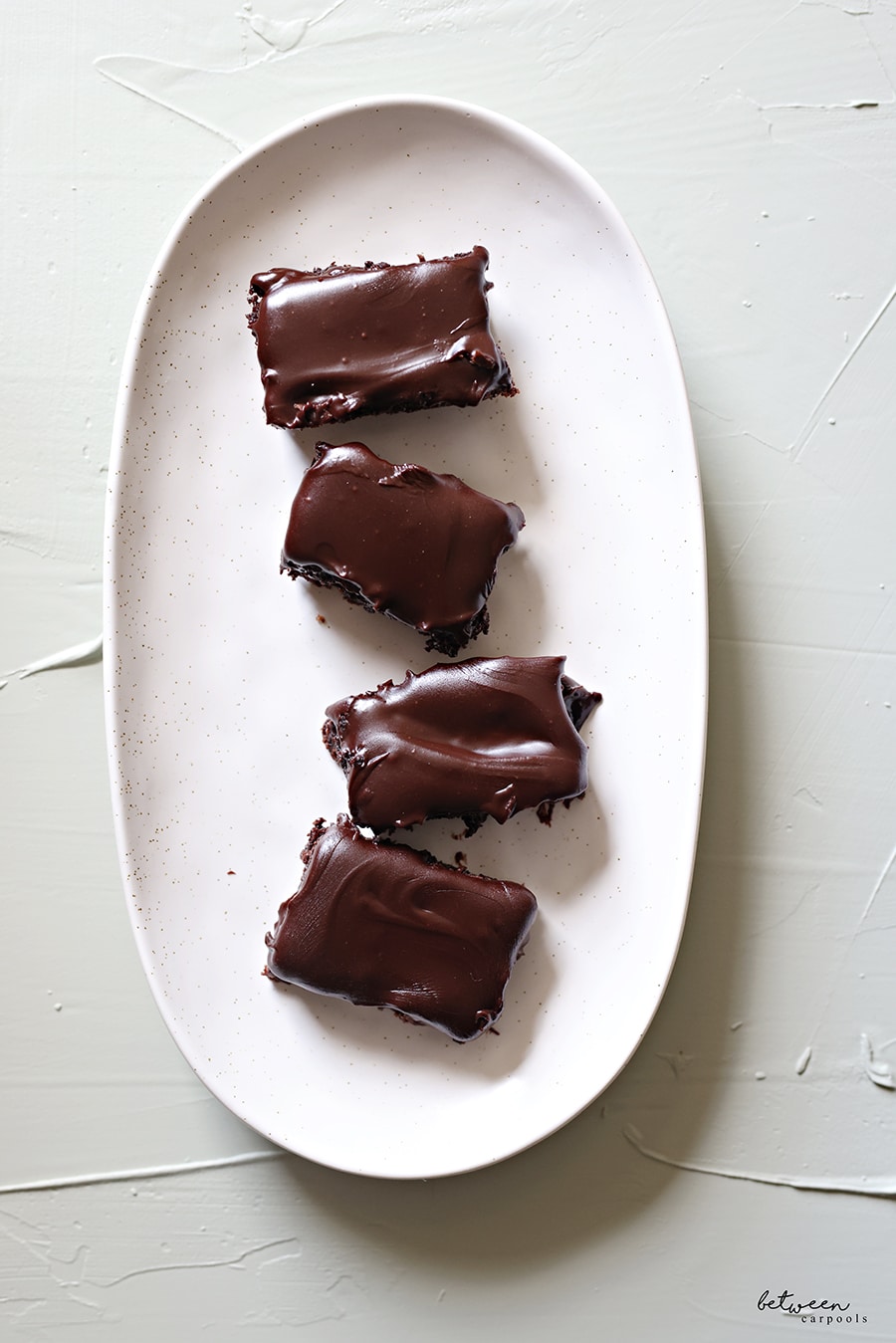 During Shabbat, I saw a little of the greatness of these parents. I have seen their warm relationship with their married children and grandchildren who all spend time at home on Shabbat, as well as with their younger children. I saw the way their home was set up to be as accommodating as possible for motorized wheelchairs, yet still completely warm and welcoming and decorated in a traditional style. And I experienced Mindy Rosenberg's amazing pastry. Primary school principal by day, mother and grandmother 24 hours a day, Mindy is an excellent baker in her "free" hours.
The variety of baked goods served on Shabbat was vast, but I was sold by the words mint chocolate. Mendy served two different versions of mint brownies to try. Immediately after Shabbat, I asked Mindy if she would share my favorite recipe with all of you here on Between Carpools and she graciously wrote it down and gave me specific instructions so we could all enjoy it.
Before I share the recipe, I just want to ask that if you're making these brownies, please say a mezonos out loud the ilui nishmas Yecheskel Elimelech ben y"blct Chanoch Henoch.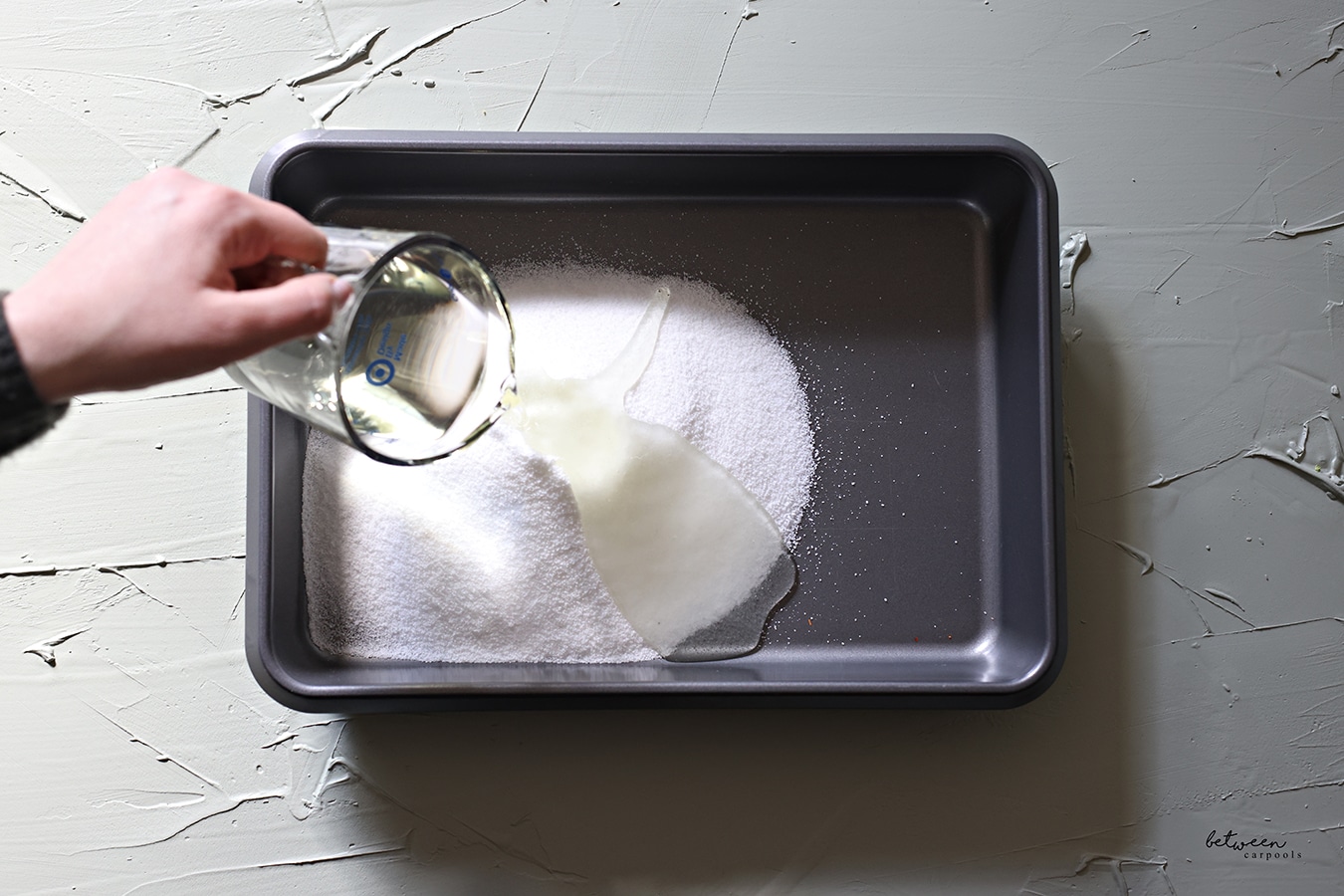 In a 9×13 mould,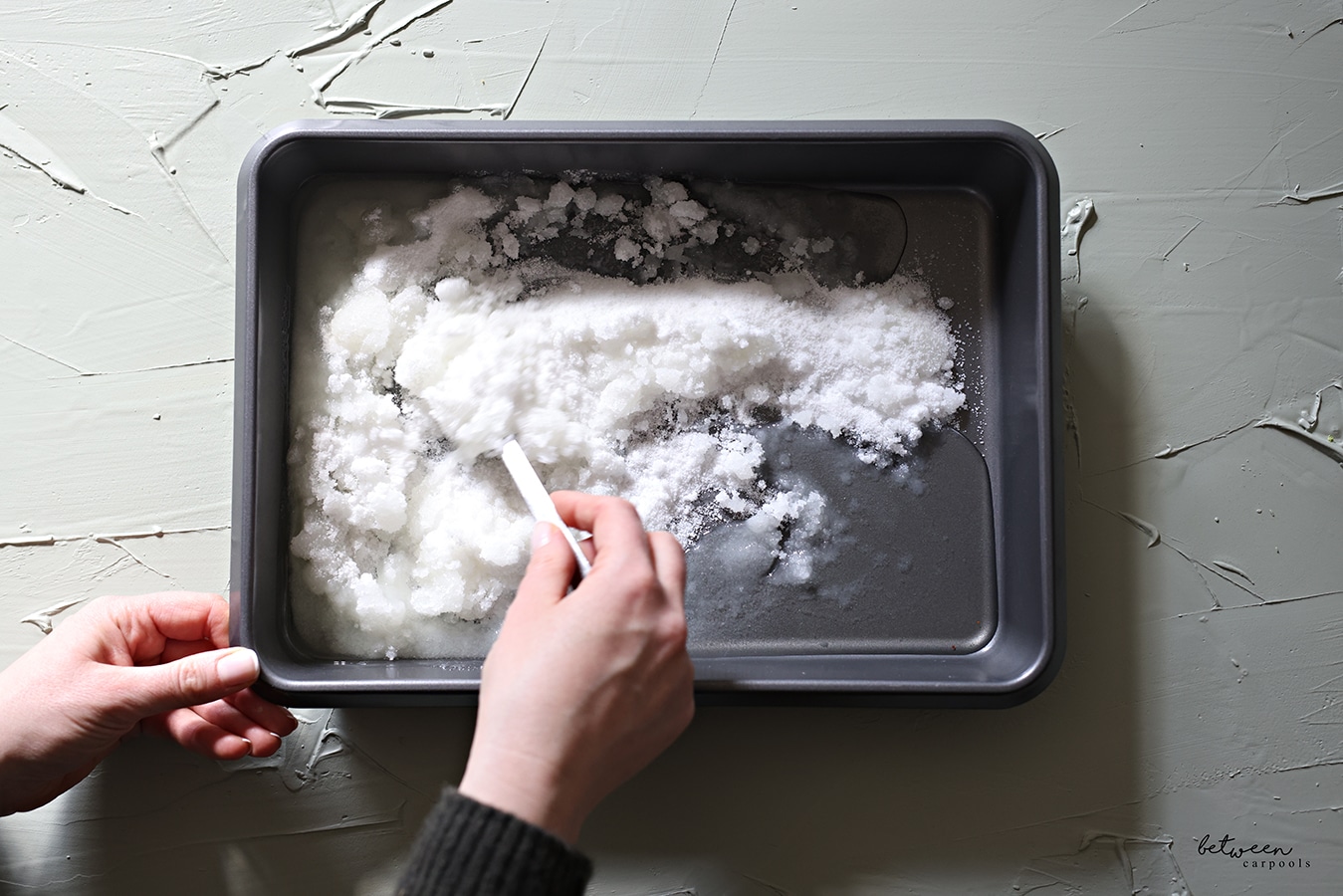 mix sugar and oil.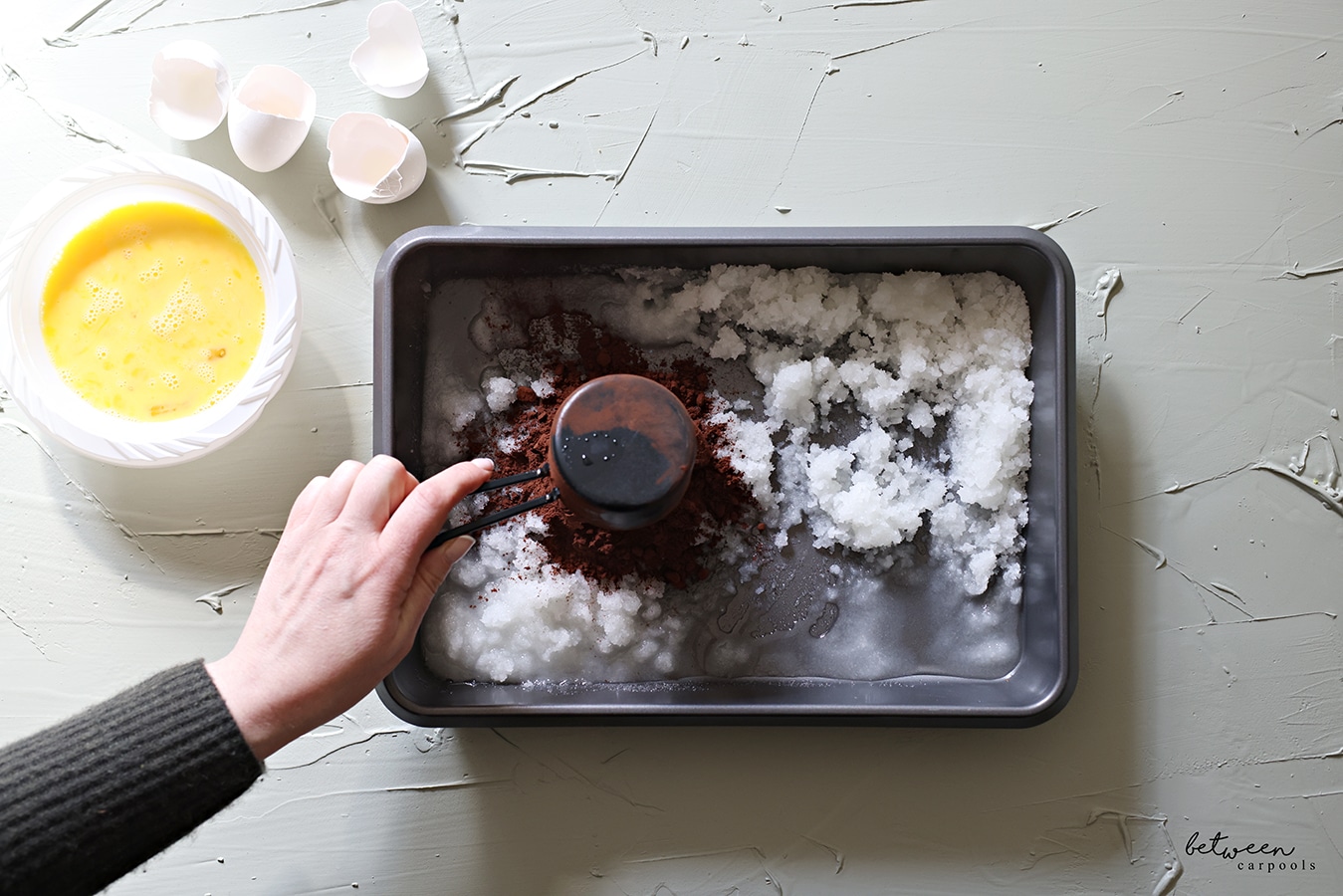 Add the cocoa and the eggs,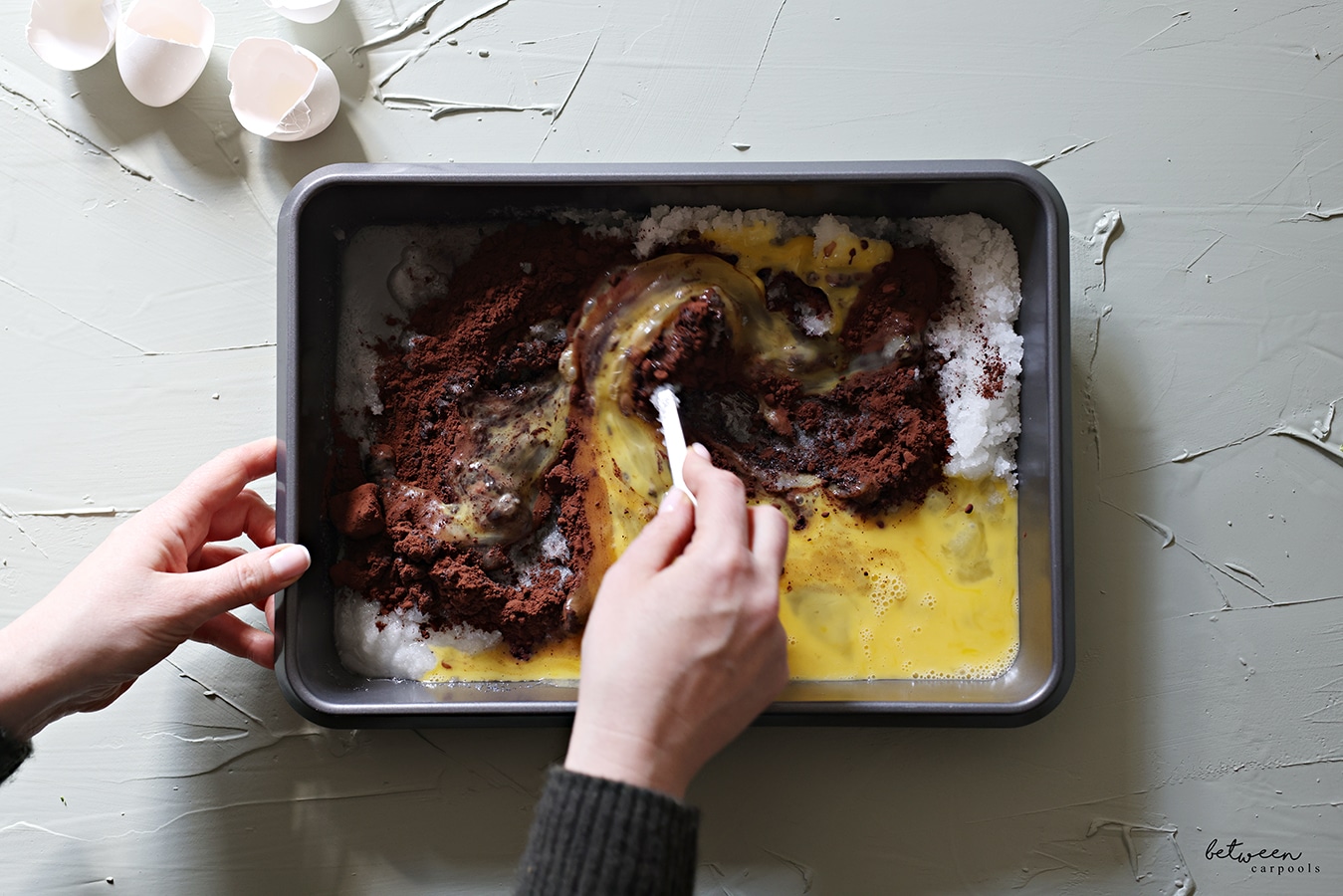 and mix again.
Add flour, baking powder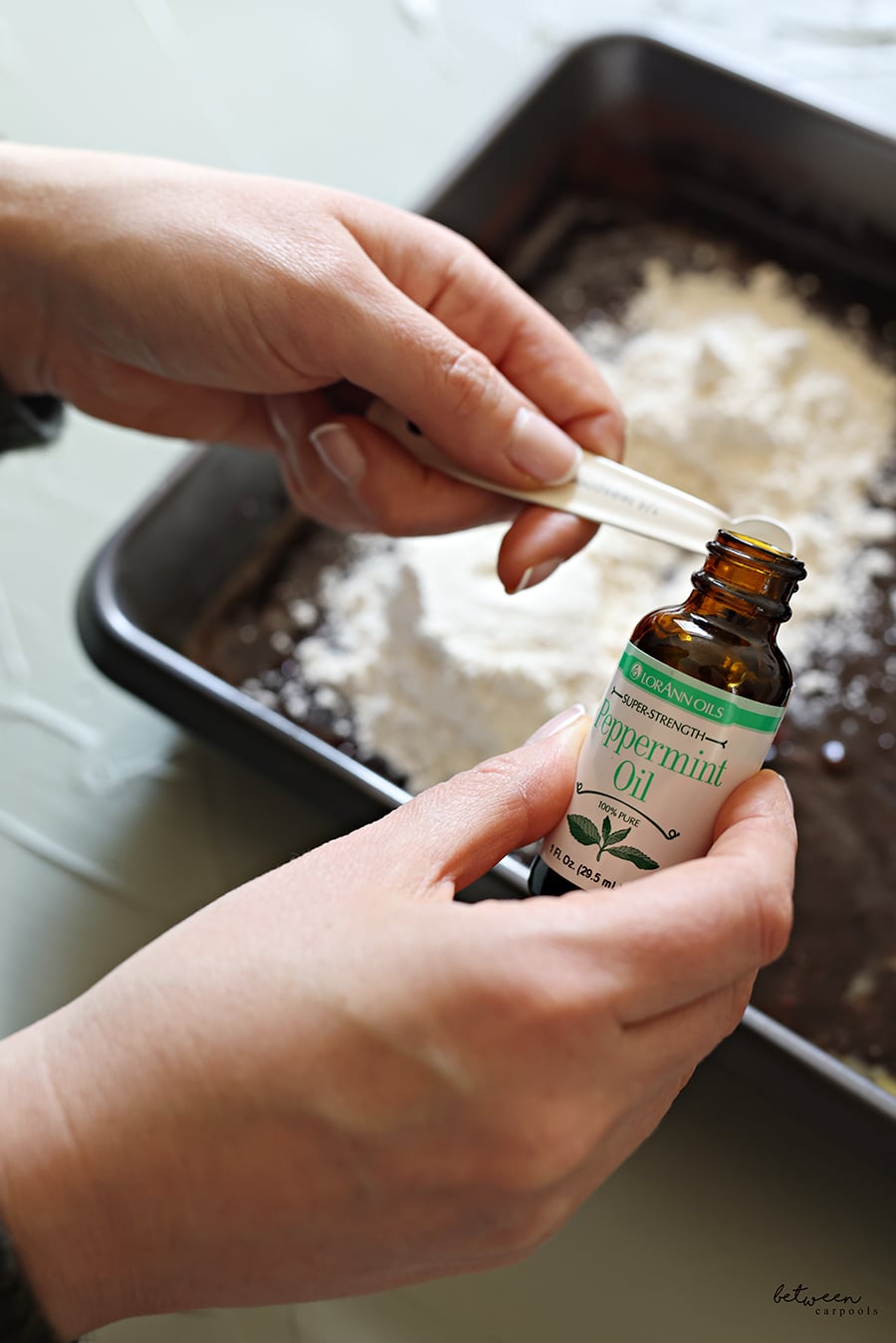 and peppermint oil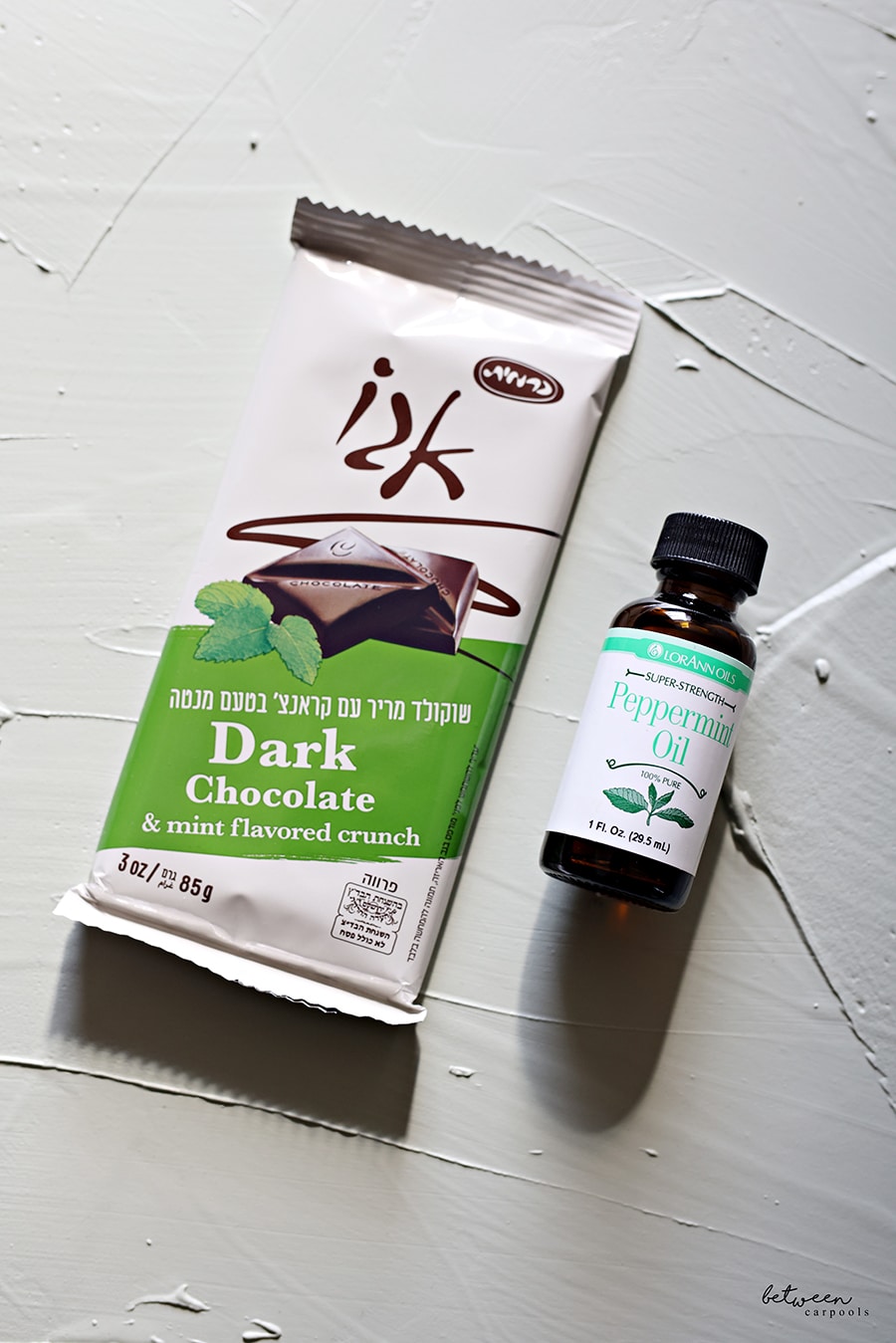 You can buy this oil online or at specialty bakery stores. It is very intense and you should use it sparingly.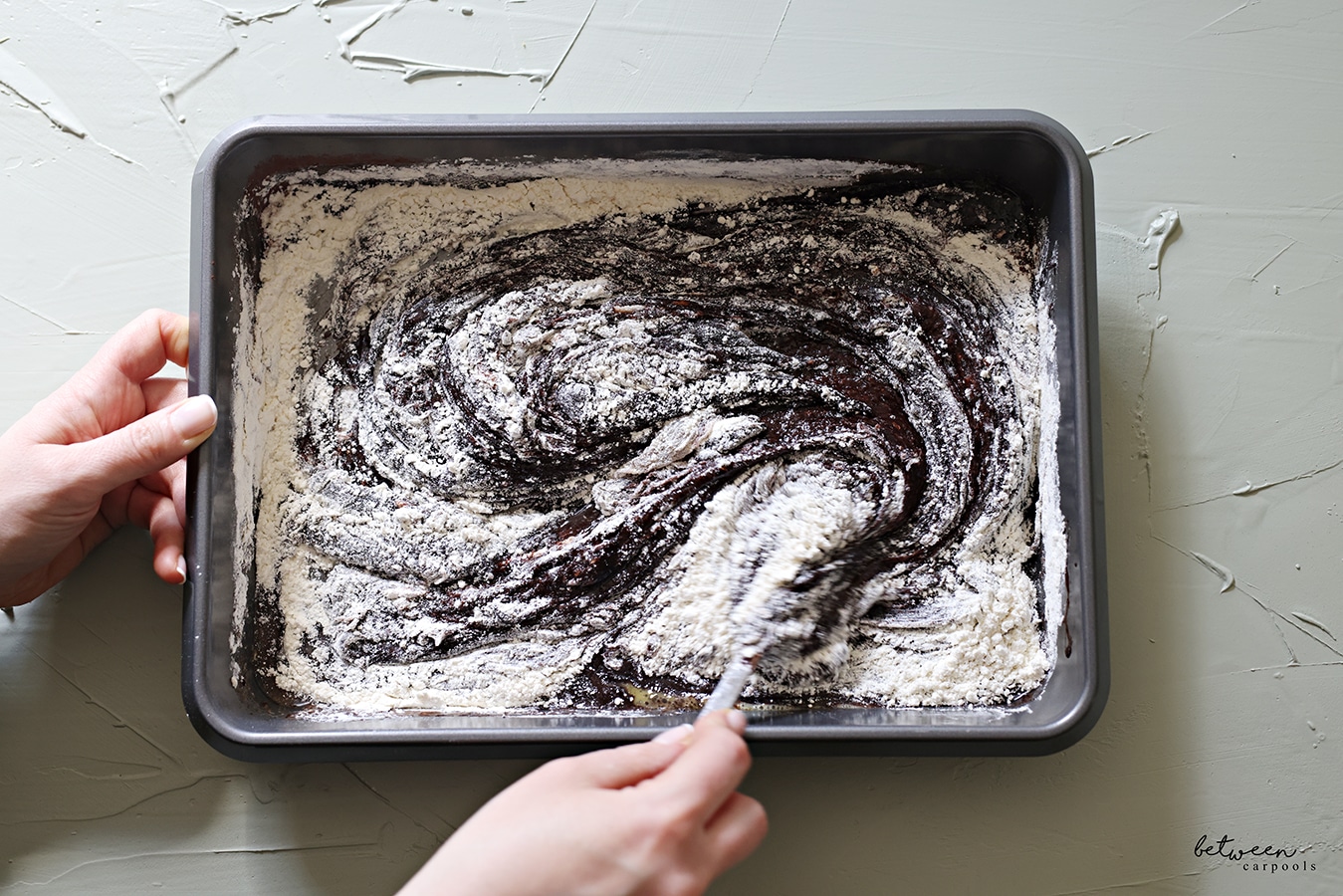 and mix well.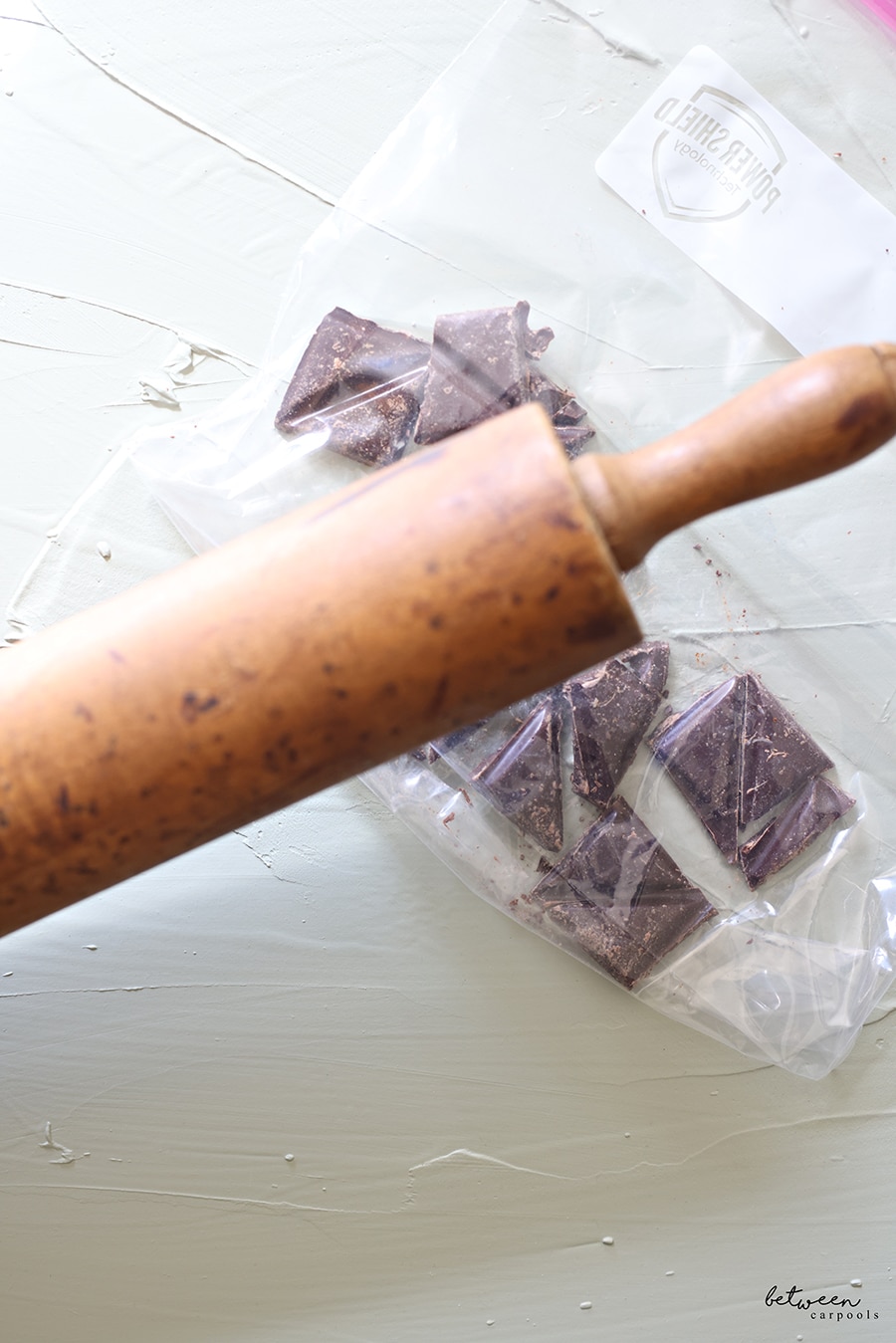 crush chocolate bar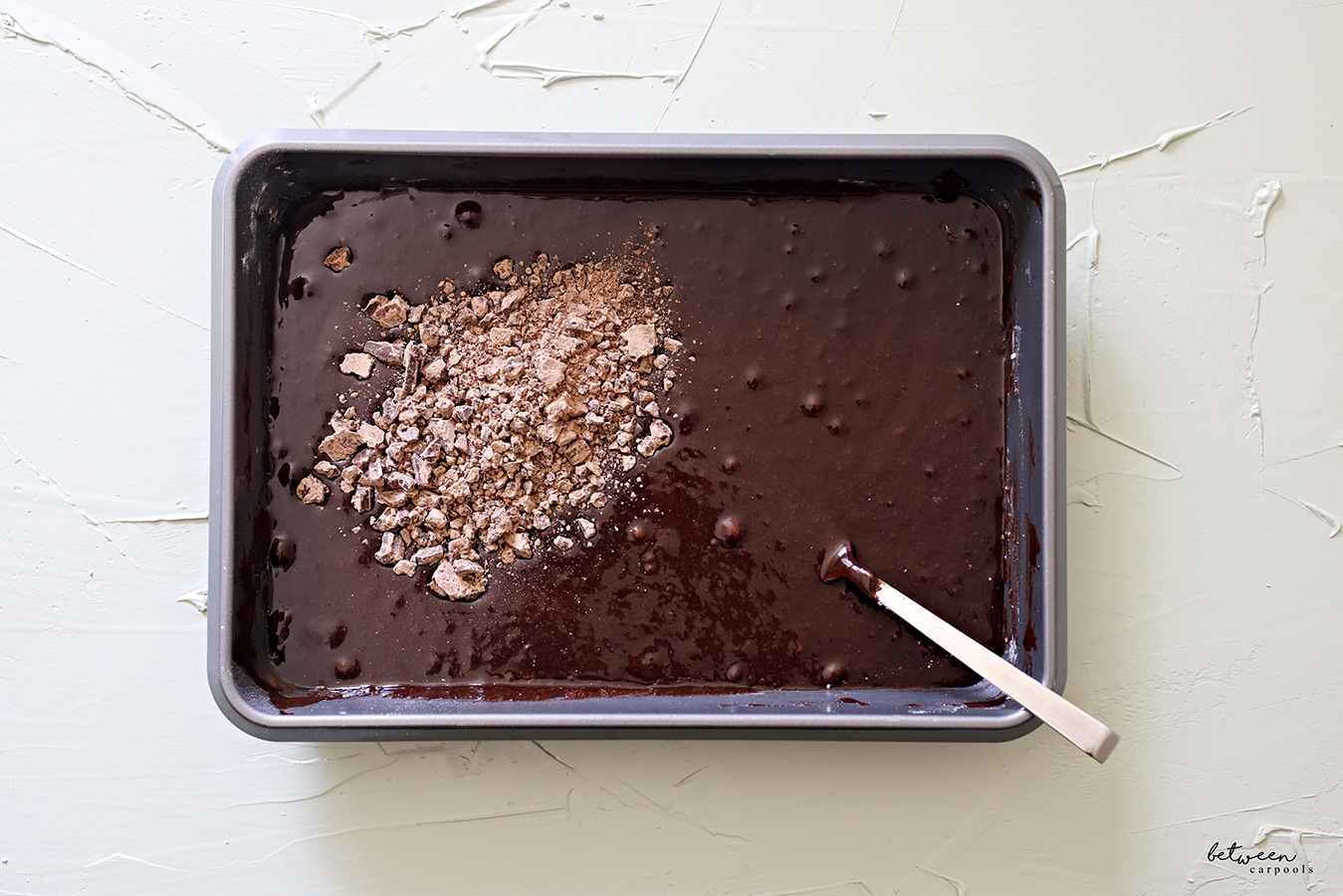 and gently fold the pieces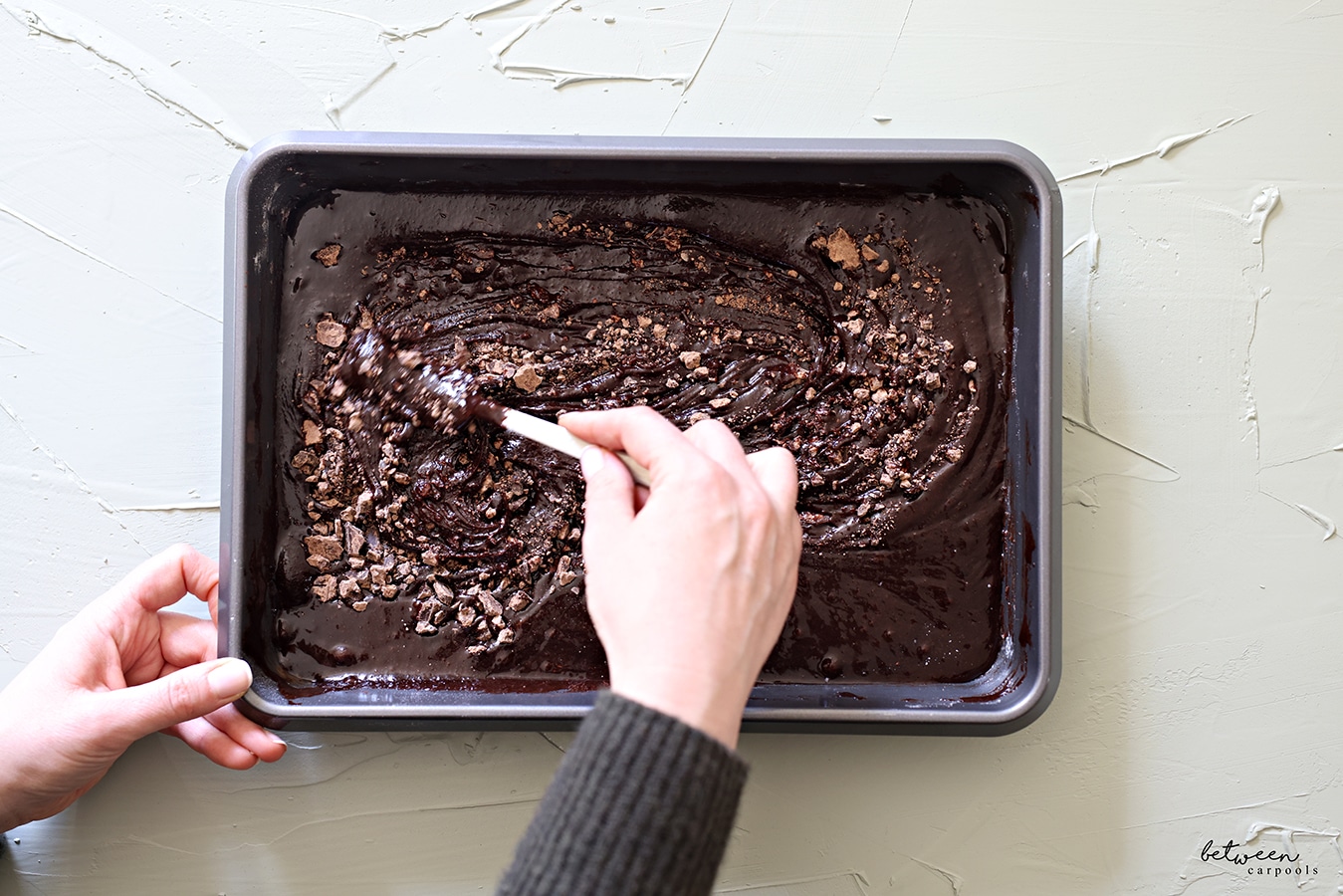 in ready dough.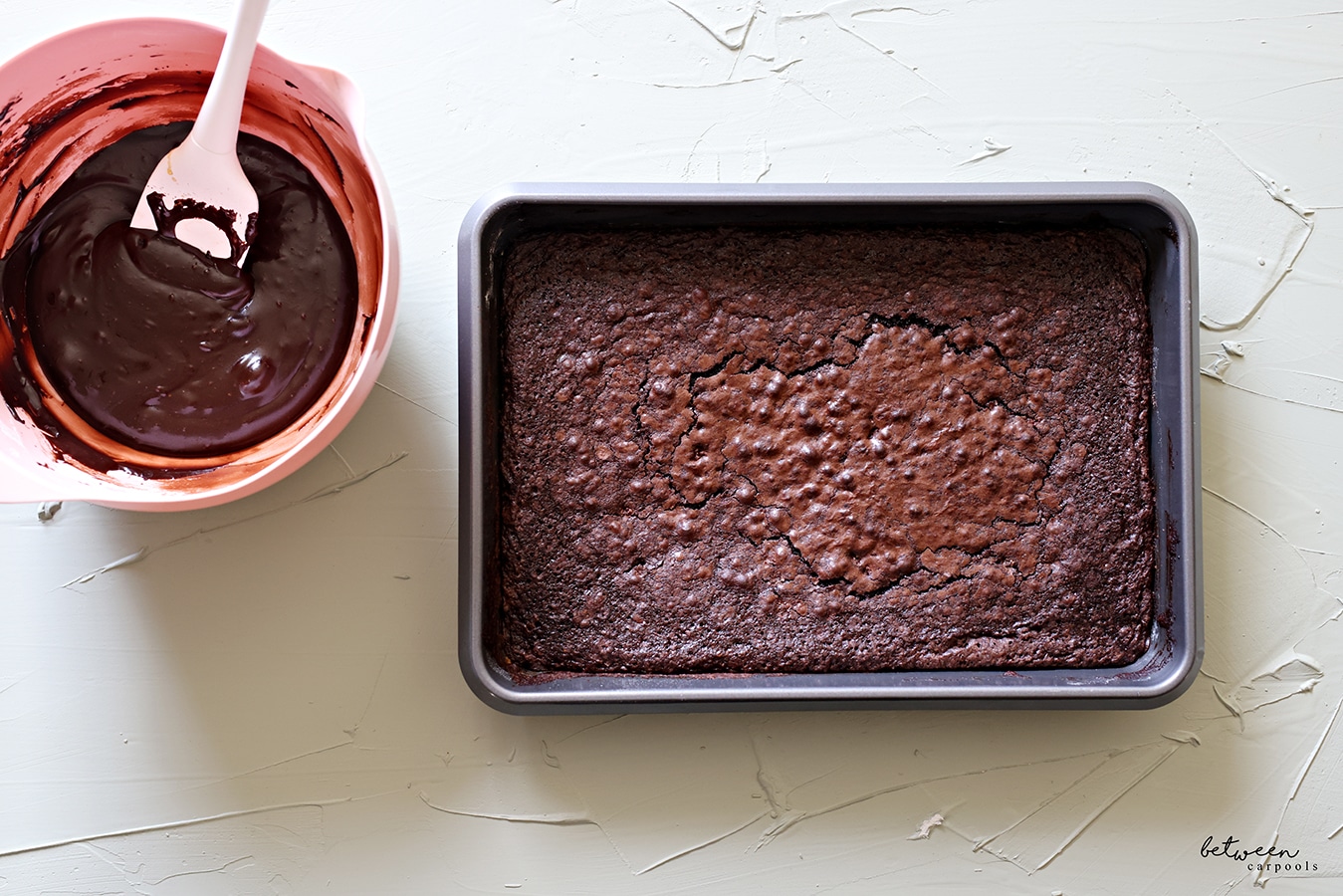 Leave to cool and freeze for a few minutes.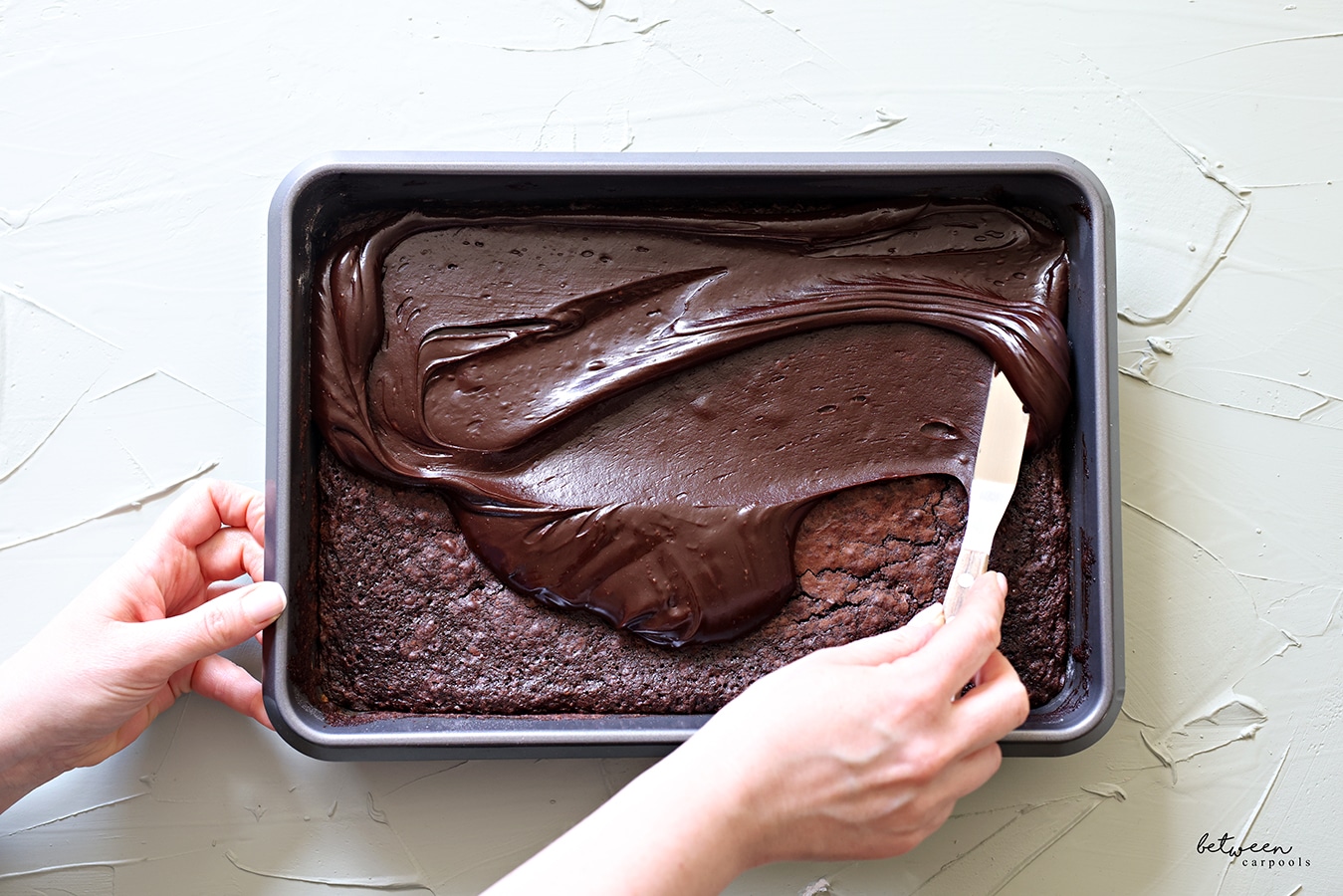 Spread the icing on the cake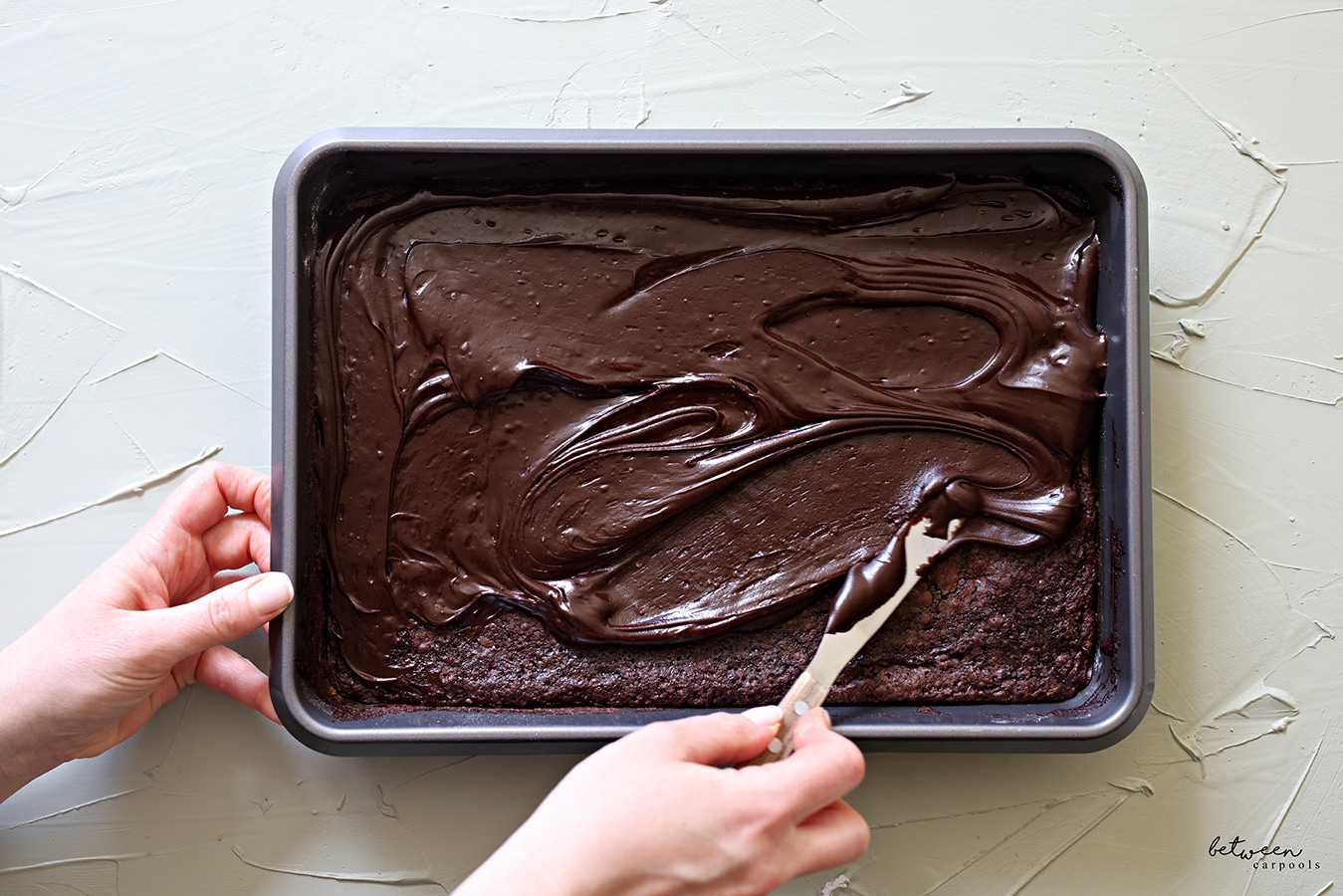 with an offset spatula.
Mint Chocolate Brownies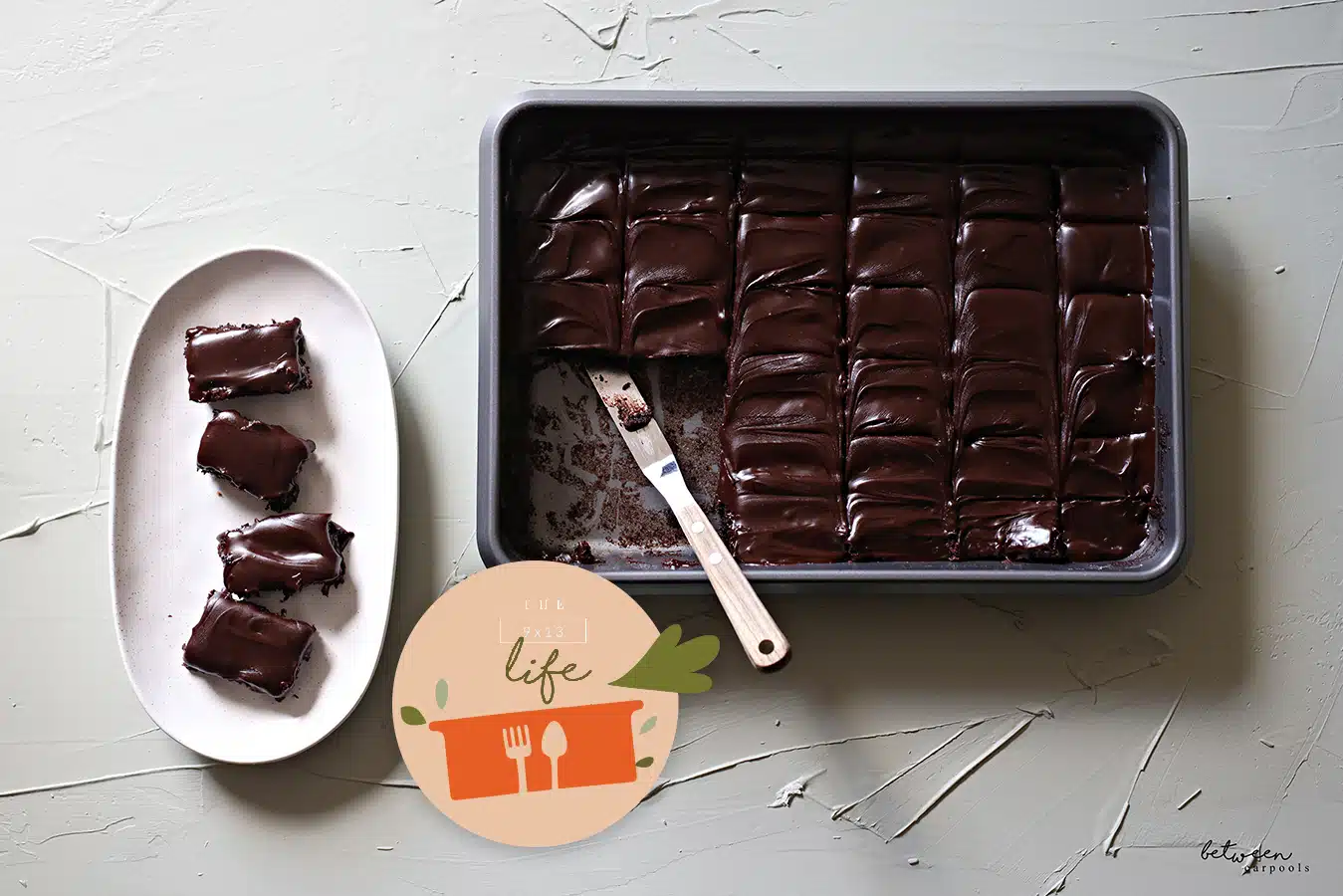 Ingredients
Cake:
1 ½ cups sugar
¾ cup oil
½ cup cocoa
4 eggs
½ cup flour
½ teaspoon baking powder
⅛ c. peppermint oil (no extract) You can buy it online or in specialized pastry shops. It is very intense and you should use the oil sparingly.
1 dark mint chocolate bar
Icing:
2 cups powdered sugar
⅓ cup oil
⅓ cup cocoa
4 tablespoons corn syrup
2 tablespoons hot water
Just ⅛ tsp peppermint oil
Instructions
Preheat the oven to 350⁰F.
In a 9×13 pan (we highly recommend a non-disposable pan), combine the sugar and oil. Then add the cocoa and the eggs, and mix again. Add flour, baking powder and peppermint oil and mix well.
In a Ziploc bag, crush the chocolate bar using a rolling pin or mallet. Gently fold the pieces into the ready dough. Bake 25 to 30 minutes until just cooked through. Let cool. Freeze briefly so that the frosting spreads more easily.
Meanwhile, combine frosting ingredients in a bowl. Spread over the cake using an offset spatula. Cut into rectangles while the brownie is partially frozen. We recommend keeping the brownies frozen until ready to serve.
3.5.3226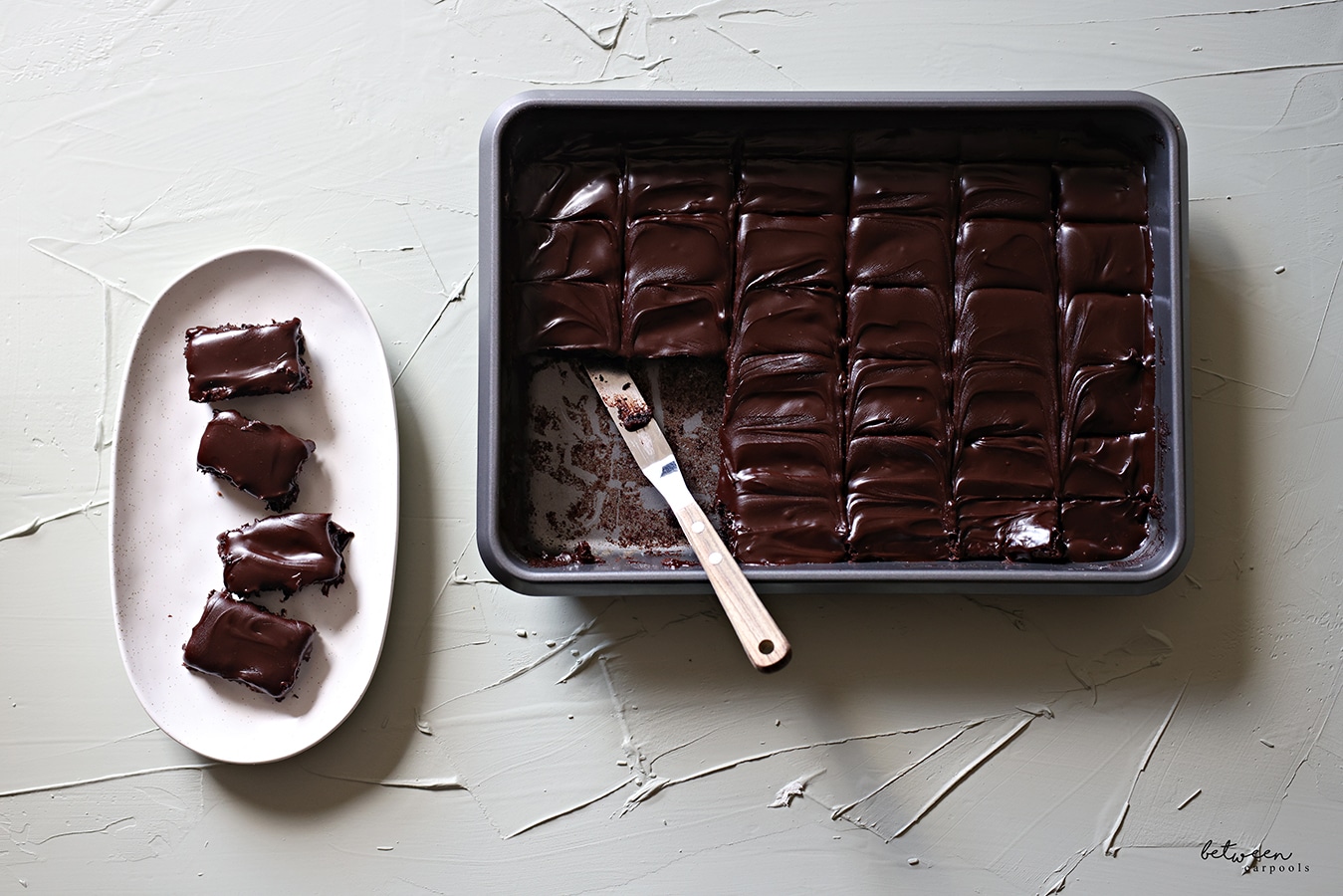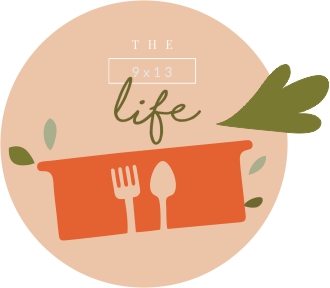 FOR EXCLUSIVE CONTENT AND A LOOK BEHIND THE SCENES, BE SURE TO JOIN OUR WHATSAPP STATUS HERE.