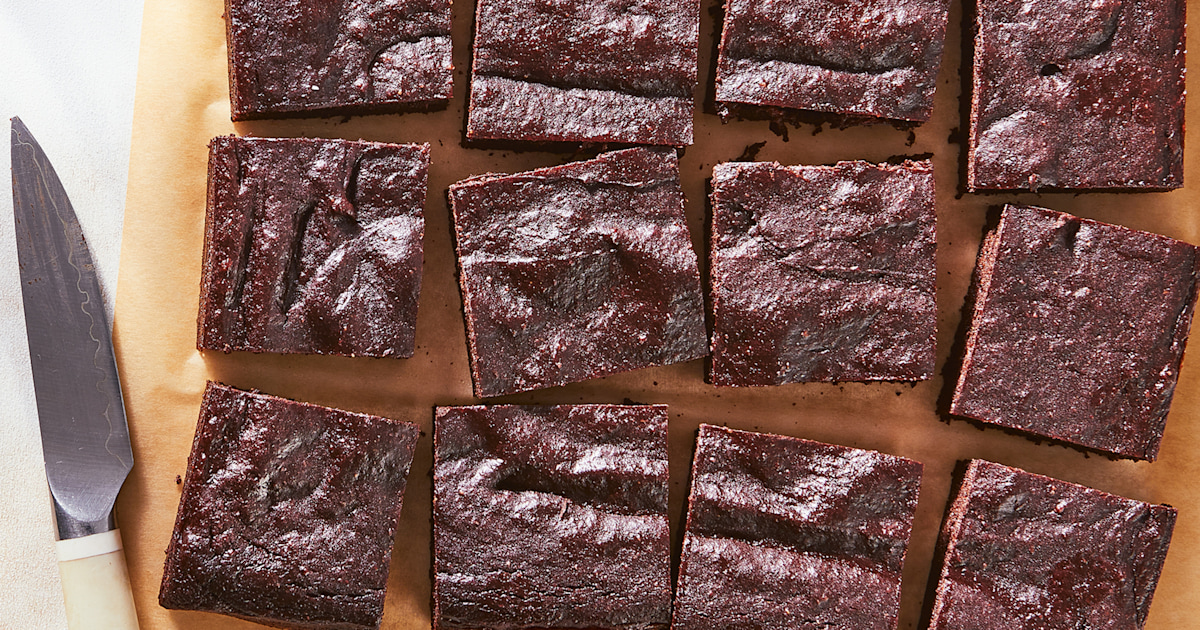 Recipe for chocolate and avocado brownies
Chef's Notes
You might be wondering what? Do you put avocado in brownies? And to that, I will say yes with confidence, because it was probably one of the best decisions I've ever made in my life. Avocado replaces butter or oil here, adding moisture and chewiness to brownies, without you even knowing what's going on. If you have avocados that all decided to ripen at once, skip the guacamole and try this instead. And finally, these can be made in a blender or food processor. We all know there's nothing better than brownies you can whip up at the push of a button.
Technical tip: There is no butter or oil in this recipe because the avocado is so creamy it replaces the butter or oil, and no you don't taste it.
Possibility of exchange: Use almond butter or cashew butter instead of peanut butter. Add chocolate chips if you prefer a sweeter brownie!
Preparation
1.
Preheat oven to 350 F and grease an 8-inch square cake pan with coconut oil or line it with parchment paper.
2.
In a high-speed blender or food processor, combine ripe avocado flesh, peanut butter, maple syrup, eggs, coconut sugar, and vanilla extract. Blend or process until very smooth.
3.
Add cocoa powder, almond flour, baking soda and salt. Mix or process until mixture is fully incorporated and smooth; you may need to scrape down the sides of the blender several times.
4.
Stir in chocolate chips (if using) and transfer brownie batter to your prepared pan. Add a few more chips on top, if desired.
5.
Bake for 25 to 30 minutes, until the edges of the brownies begin to pull away slightly from the sides of the pan and a knife inserted in the center comes out clean.
6.
Allow the brownies to cool before eating them.
7.
To serve, top with a drizzle of peanut butter, a scoop of ice cream, or a pinch of flaky sea salt.