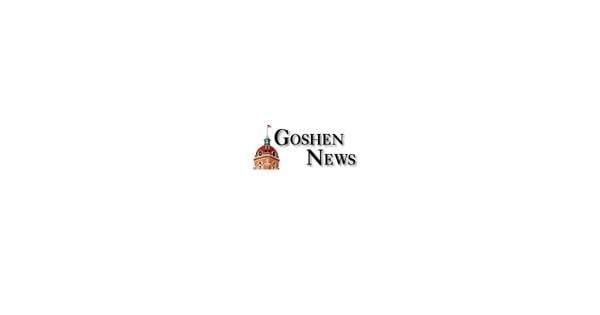 MELODIE DAVIS: Old ink and a chocolate cake | News
Two Sundays after Easter, we went to a very small funeral and memorial service for a 99-year-old man from our church.
He wanted to hit 100, but he didn't.
Three women (sounds biblical, doesn't it?) came from afar to help bury the ashes of their beloved friend. None of them were blood relatives of the man we remember and honor. He had an unusual name, Bolling Nalle. One of these women brought – not ointment as at the time of the burial of Jesus, but a chocolate cake: Bolling's favorite delicacy.
Bolling and his wife Daisey (the unusual spelling is correct) had no children, no living relatives at this point except for his wife's cousin who lived too far away to attend. Bolling and Daisey were founding members of our church in 1963.
Bolling married Daisey later in life, so they never had children, but he enjoyed sharing his beloved horse (which was kept in a large fenced yard) with young friends from church and the piece. The Nalles also enjoyed traveling the world, including all seven continents. They weren't young when they visited Antarctica and I remember being a little blown away by pictures in church of this exotic part of the world. Bolling, after serving in the Navy during World War II, worked for a company that tested dairy products. Daisy was an expert in drafting and adhering to organizational bylaws and served 31 years as an Assistant Clerk of the United States Federal Court (Western District of Virginia).
A total of 13 of us came together, including our pastor, who led us in a short service of engagement and sharing our stories about this near-century that had touched our lives in some way. another. Bolling would have been happy with those who showed up. We were 12 women and one man, my husband. So many of Bolling's other male church friends had already died, unable to move or suffering from memory problems.
After Bolling's wife died and he could no longer come to church, my husband Stuart and I went to share communion with Bolling every two months. Men liked to tease each other about their beards, their bellies, their old days in church. Then Bolling and we got down to the other purpose of our visit: to participate informally but respectfully in a short Lord's Supper service of scriptures, prayers, bread, and grape juice. It was a special moment.
The last time we visited her was late on a Sunday afternoon in January, and the residents of her very charming and caring nursing home had already begun to come out of their rooms to gather for supper around a beautiful long wooden dining table. The serving assistant hugged Bolling and offered drinks for us and Bolling. He wanted hot chocolate.
Years earlier, when Bolling and Daisey were leaving their spacious, immaculately maintained home in town – they opened their doors to church friends and neighbors to stop, look at the things they didn't have. couldn't move with them to their apartment at Virginia Mennonite Retirement Community – things we might be able to use or remember.
My special gifts were an old bottle of Sheaffer's Script Blue ink, a glass inkwell and three fountain pens that I'll probably never use but love to admire. Bolling and Daisey knew I was a writer and I think that's why they put those articles aside for me. My husband received several neatly organized containers of store gadgets and supplies, such as hose faucets, which he actually uses.
Everyone needs at least a small memorial service or gathering acknowledging the quirks, hard work, and love they shared. Everyone needs a community of people to remember them, honor them – complete with homemade chocolate cake!