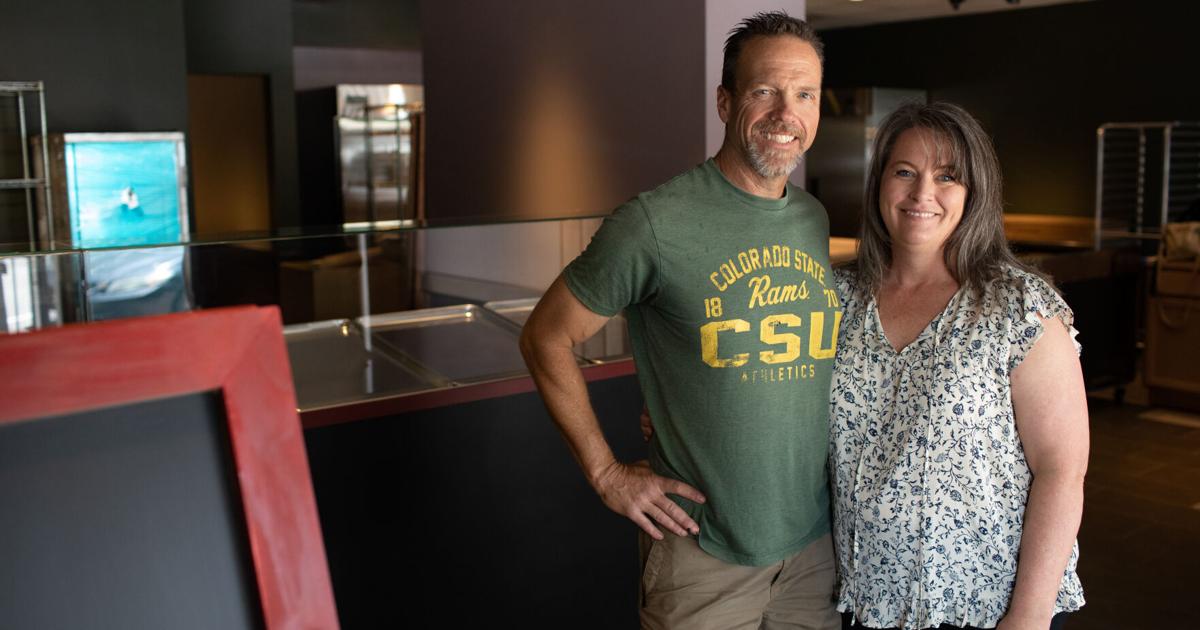 Mary's Mountain Cookies makes its way to downtown Colorado Springs | Content reserved for subscribers
Cookies are making a comeback on Tejon Street in downtown Colorado Springs.
Mary's Mountain Cookies, a Fort Collins-based chain founded 36 years ago and now with more than two dozen locations, plans to open by July 1 at 7 S. Tejon St. store will be from 10 a.m. to 10 p.m. daily.
Mary's will take over a 1,600 square foot space that has been vacant since a Starbucks coffee shop closed two years ago after the onset of the COVID-19 pandemic. The location is about a block south of a storefront that housed a Ms. Fields cookie store before it closed in May 2011.
Awi Sushi expands to downtown Colorado Springs
Husband and wife Pat and Kristy Rigdon of Colorado Springs, who will operate the store as licensees, say their family are longtime fans of Mary's Mountain Cookies.
They used to take their children to a former Mary's store in Breckenridge, while their daughter had to deliver cookies from a Fort Collins location each time she returned from her studies at Colorado State University, said Kristy Rigdon.
"It's like a tradition to go to Mary's," she said of her family's experience. "You walk in and it's better than homemade cookies. And to see a whole display case full of them, with so many delicious choices. It's become part of what we do, wherever there's a Mary's Mountain Cookies."
Slim Chickens is spreading its wings with more locations in the Colorado Springs area
Among its more than 20 varieties, Mary's sells traditional favorites like chocolate chip, sugar, snickerdoodle and oatmeal raisins. Other varieties include lemon curd and blueberry orange, seasonal flavors and "avalanches" – two cookies with a frosting in the middle.
Brownies, edible cookie dough and ice cream sandwiches are also available, along with milk and other beverages, Kristy Rigdon said.
Although known for its jumbo quarter-pound cookies, Mary's offers a mix of sizes including 1-ounce party trays, 2-ounce cookies, and pizza-sized party cookies. she declared.
Cookies and cookie dough will be made on site; a window on Tejon Street will allow passers-by to watch the dough being made, while customers inside the store will be able to see the cookies being prepared, Rigdon said.
The store will offer takeout, delivery and shipping, she said; there will be no seating inside.
Panino's closes store in Colorado Springs
Founder Mary Johns said she started the company in 1986 when she was a ranch cook in Colorado. She opened her first store in 1990 and began licensing the brand — like selling franchises — a few years later.
The business had its ups and downs early on and some stores have closed over the years, Johns said. There are currently 26 licensed Mary's Mountain cookies in multiple states, she said; in Colorado, there are locations in Fort Collins, Broomfield and Loveland.
The cookie industry has done well lately and weathered the pandemic, Johns said. In the early months of the pandemic, some Mary's stores sold cookies through their front doors, which functioned as walk-in windows, Johns said. Downtown locations did well, though mall stores struggled, she said.
In general, many people think of cookies as a "warm and fuzzy" kind of food, Johns said.
"There are very intense feelings of comfort," she said. "We talk to a lot of locals who like to talk to us a lot. They like to come in and smell and they just like to go out, so to speak. I feel like a cookie bar sometimes."
1:13+2
Fifth Whataburger planned for Colorado Springs
Johns said she plans to license the brand to operators who fit Mary's Mountain Cookies business model – people "embedded" in their community.
"You really need loving, caring people who are in cookie stores, who don't just sell cookies, they just care about them," Johns said. "They care about people. That's what we have now."
Kristy Rigdon, who grew up in Parker, was a school administrator for 16 years in District 49, which covers parts of the east side of Colorado Springs and unincorporated El Paso County. She has held a variety of positions, including a stint of over three years as Principal of Inspiration View Elementary School.
Pat Rigdon, a third-generation Springs native and graduate of Palmer High School, recently retired after nearly 27 years with the Colorado Springs Police Department. He had attained the rank of Deputy Chief of Police at the time of his retirement.
The Rigdons were looking for a next chapter in their lives and had explored operating a Mary's store in the past, Kristy said. Although they don't have restaurant experience, they believe their leadership skills will lend themselves to running the business, she said.
Applejack Wine & Spirits Joins Flood of Denver Brands Expanding to Colorado Springs
Downtown, meanwhile, was a natural place, she said. The Rigdons live downtown and want to add to the vibe of the neighborhood, which includes a flurry of new apartments, shops, restaurants and amenities such as the US Olympic & Paralympic Museum and the multi-purpose Weidner Field arena.
"We love all restaurants and only deals," said Kristy Rigdon. "There are so many businesses that people don't realize and just the friendliness of people downtown."
"It was a family tradition," she added. "It's part of what we want to bring to the Springs and add to the experience of going downtown, whether it's for a date or families in town visiting the Springs, for vacation."