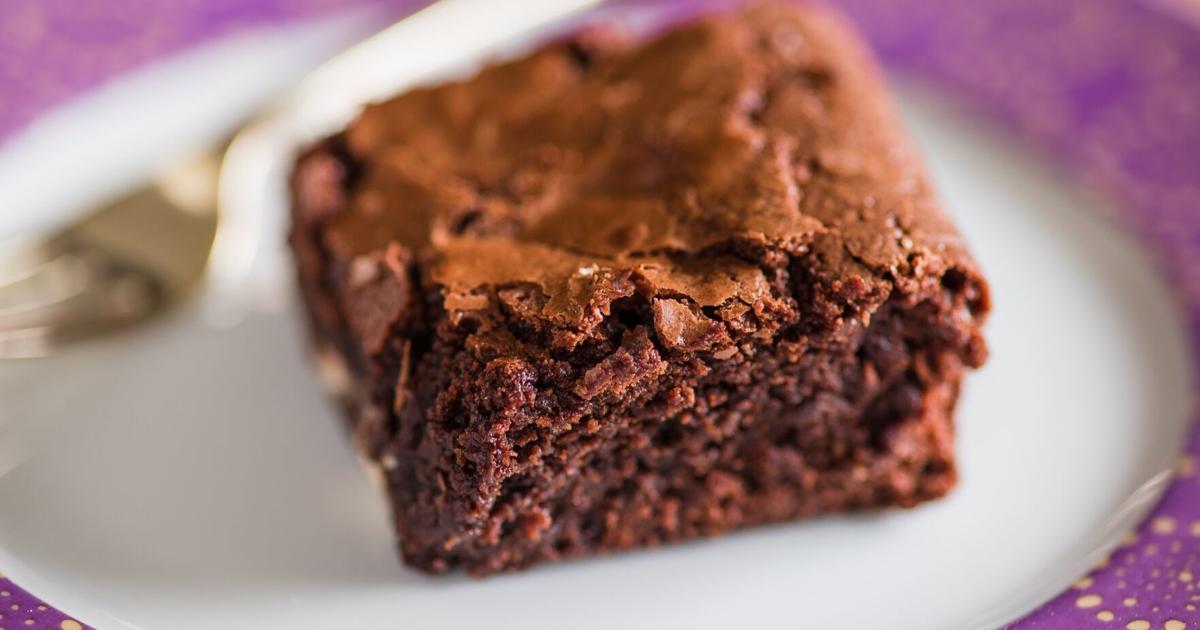 Get fiber and protein in blender brownies | Healthy food
When I think of my favorite candy, I think of brownies. You also? However, most boxed brownie mixes contain sugar as the first ingredient, which makes them a horrible sugar-raising treat. This recipe uses dates as a sweetener and you can even use less if you want. Beans add fiber and protein. Take advantage of it at your next gathering!
Brownies in the blender
INGREDIENTS:
1 can black beans, preferably bpa free • 1/3 cup raw cocoa powder
6 pitted medjool dates • 5 tablespoons tahini, mixed well
2 pastured eggs • 1 teaspoon baking powder
1 teaspoon pure vanilla extract • Pinch of sea salt (optional)
¼ cup Enjoy Life chocolate chips
Instructions:
1. Rinse and drain your black beans. Add everything except the chocolate chips to a blender and blend until smooth.
2. Transfer to a lined 8×8 baking dish or brownie pan. Garnish with a few sea salt flakes. Bake at 350° for 30-35 minutes. Cut into squares and enjoy!
3. This batter is thicker, so I recommend using a high-speed mixer with a pestle. You can always add a few dashes of your milk of choice if you need to thin it down a bit. I use almond milk to keep it dairy free.
Digestion tip: Soak your black beans in filtered water for 10 minutes while you prepare the rest of your ingredients. This simple trick will help you a lot if you experience gas while consuming beans. Learn more fun recipes in my cooking classes at www.UnlockBetterHealth.com.